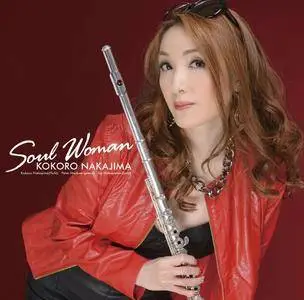 Kokoro Nakajima - Soul Woman (2016)
MP3 320 kbps CBR | 41:49 min | 124 MB
Genre: Jazz | Label: Nature Bliss
Exceptional sound world that the first work of Shine took spirit full of powerful flute in excess of, is full of personality three weave. Female jazz flutist Nakajima heart of the 2nd album. Like its predecessor, bassist Eiji Nakayama to the producer, the pianist welcomed Peter Madsen have done in New York, Europe and worldwide activities, original songs 5 works of Nakajima, Zhongshan, 1 Peter each work and standard song two works in configuration. 1 Like marvel at the exquisite interplay that drink the three breath.
Tracklist:
01. El Viento y la mar [00:06:09]
02. The Sorceress [00:06:27]
03. A Moment of Bliss [00:06:40]
04. Soul Woman [00:05:21]
05. Tomer Carino [00:06:35]
06. Kokoro's Bluse [00:05:51]
07. For Whom Do You Smile [00:04:59]
08. You Must Believe in Spring [00:07:15]
09. On Green Dolphin Street [00:04:28]