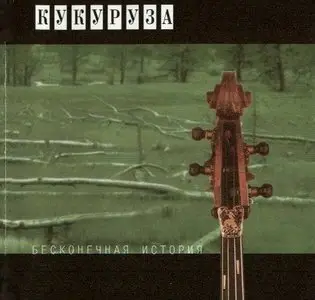 Кукуруза - Бесконечная История (1996)
Russian Folk, Country, Bluegrass | MP3 HQ 320 kbps | CD cover | 126 MB
Kukuruza is the oldest and the most famous Russian group that plays a mix of American bluegrass and Russian folk.
Кукуруза - российская фолк-рок-группа, исполняющая музыку в стиле кантри-н-вестерн (блюграсс) в смеси с традиционным русским фольклором. Самая старая и известная русскоязычная группа, работающая в данном стиле. Основной вокал и лидер группы — Ирина Сурина.
1. Песенка старого извозчика (Н.Богословский, Я.Родионов)
2. Тайна (В.Сидоров, Д'Актиль)
3. За камень (А.Шепелев, Л.Григорьева) запись 1990 г.
4. Hey, Good Lookin' (Hank Williams)
5. Знать-познать бы где (А.Шепелев)
6. Старенькая скрипка (John Hartford, А.Шепелев) запись 1988 г.
7. Исходила младешенка (народная)
8. Red-Haired Boy (народная)
9. It Doesn't Matter Anymore (Paul Anka)
10. That's What I Like About You (K.Welsh, W.Wilson, J.Medley)
11. Crazy (Williy Nelson)
12. Пейзаж (Гр.Ауэрбах, Л.Григорьева) запись 1989 г.
13. Сушеный фиг (С.Марилов) запись 1990 г.
14. Those Memories Of You (Alan O'Bryant)
15. Bird On The Wire (Leonard Cohen)
Записано на студии ЛМ (кроме 3,6,12,13) с 26.02.96г. по 20.03.96г.
Продюсер и звукорежиссер: Андрей Зачесов.