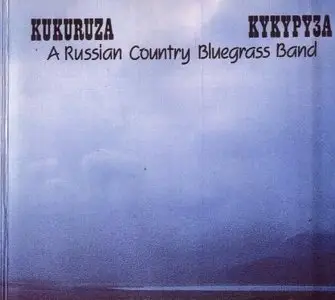 Кукуруза - Там, где солнечный свет / Kukuruza - Were The Sunshine Is (1993)
Russian Folk, Country. Bluegrass | MP3 HQ 320 kbps | CD cover | 101 MB
Kukuruza is the oldest and the most famous Russian group that plays a mix of American bluegrass and Russian folk.
Кукуруза - российская фолк-рок-группа, исполняющая музыку в стиле кантри-н-вестерн (блюграсс) в смеси с традиционным русским фольклором. Самая старая и известная русскоязычная группа, работающая в данном стиле. Основной вокал и лидер группы — Ирина Сурина.
1. Old Widow Woman (Traditional)
2. Poor Wayfaring Stranger (Traditional)
3. Ты мне не был чужим / You Were Not A Stranger To Mе
(Andrew Shepelev)
4. Coming Back To You (Leonard Cohen)
5. Mountains O'Things (Tracy Chapman)
6. Thet's The Easy Part (Beth Nielsen Chapman)
7. I'm On My Way (Michael Venikov,Mix)
8. It's All Over Now (Bobby and Shirley Womack)
9. Усталость / Weariness (Andrew Shepelev)
10. Там, где солнечный свет / Where The Sunshine Is
(Andrew Shepelev)
11. Maple Leaf Rag (Scott Joplin)
Recorded live at Golden Studios, Hancock, New Hampshire, August 1992.
Produced and engeneered by A.Zachessov.