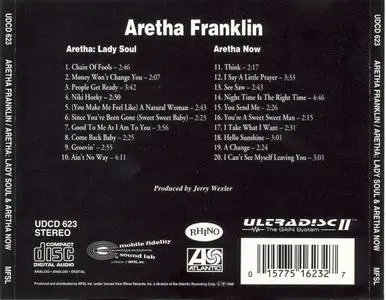 CD FULL RANGE ONLY | EXACT AUDIO COPY IMAGE (WAV+CUE) | 601 MB (399 MB RAR)| MOBILE FIDELITY SOUND LAB | AUDIOPHILE CD
Mobile Fidelity Sound Lab has been the undisputed pioneer and leader in audiophile recordings since the company's inception in 1977. Established by dedicated audiophiles, Mobile Fidelity's first and foremost goal was to offer faithfully reproduced high fidelity recordings that would compliment the numerous advances occurring in audio delivery systems. Throughout its history, Mobile Fidelity has remained true to this goal, pioneering state-of-the-art technologies and setting audiophile standards that remain in place today.
In response to rapid advancements in both recording formats and audio delivery systems over the past several years, Mobile Fidelity has maintained its ongoing commitment to improving industry standards. This has resulted in the introduction of numerous innovations in the audiophile arena: half-speed mastered Original Master Recording™ LPs, Ultra High Quality Records™ (UHQRs), high fidelity cassettes, consumer alignment devices for phono cartridges and audio cassette decks, Original Master Recording™ compact discs, the 24-karat gold plated Ultradisc™ CD and the Ultradisc™ Ultra High Resolution™ (UHR). To this day the independently owned firm continues its commitment to exceeding industry standards.
This is a true Collector's find for those individuals who want to own the finest and rarest pieces of musical history. It is similar to owning the artist's own Rare Gold Record Album in a Gold CD pressing. You will be one of the last people in the world to own these Limited Edition Long Out of Print Masterpieces that will add true value to your Collection.
MFSL LIMITED GOLD EDITION. This 24-Karat Gold Limited Edition is an audiophile collectors item that simply gives the feeling of being directly in the studio with the artist.
This recording is mastered from the Original Session Tapes and the disc is custom pressed using 24-Karat Gold (known for its superior qualities and resistance to oxidation). This Out of Print Gold bonafide collectible disc has all Liner Notes, Photos, and Artwork from the Original LP faithfully recreated.
A SONIC WORK OF ART. These Out of Print gems are the Ferrari of the audiophile CD market. Many over the last year have doubled or tripled in value. The future of these collectibles is so exciting because each piece is a sonic work of art that will never be reproduced using this expensive 24-Karat Gold mastering process. You will be one of only a few thousand in the world owning this audiophile classic.
Artist: Aretha Franklin
Title: Lady Soul & Aretha Now
Format: CD ALBUM
Record Label: Mobile Fidelity
Catalogue No: UDCD 623
Country of Origin: USA
Additional info: Deleted - A deleted or out-of-print item is one that is no longer manufactured.
Release: 1995
Original Release: 1968
Tracklisting
Lady Soul:
1 Chain of Fools 2:46
2 Money Won't Change You 2:07
3 People Get Ready 3:42
4 Niki Hoeky 2:30
5 (You Make Me Feel Like) A Natural Woman 2:43
6 Since You've Been Gone (Sweet Sweet Baby) 2:23
7 Good to Me as I Am to You 3:56
8 Come Back Baby 2:25
9 Groovin' 2:55
10 Ain't No Way 4:11
Aretha Now:
11 Think 2:17
12 I Say a Little Prayer 3:33
13 See Saw 2:43
14 Night Time Is the Right Time 4:46
15 You Send Me 2:26
16 You're a Sweet Sweet Man 2:15
17 I Take What I Want 2:31
18 Hello Sunshine 3:01
19 A Change 2:24
20 I Can't See Myself Leaving You 3:01
Personnel (Lady Soul):
Aretha Franklin - Piano, Vocals
Joe South - Guitar
Bobby Womack - Guitar
King Curtis - Saxophone, Sax (Tenor)
Joe Newman - Trumpet
Ralph Burns - Conductor
Seldon Powell - Flute, Horn, Sax (Tenor)
Ellie Greenwich - Vocals (bckgr)
Carolyn Franklin - Vocals, Vocals (bckgr)
Erma Franklin - Vocals (bckgr)
The Sweet Inspirations - Vocals (bckgr)
Gene Chrisman - Drums
Cissy Houston - Vocals
Eric Clapton - Guitar
Tommy Cogbill - Bass
Tom Dowd - Engineer
Bernie Glow - Trumpet
Roger Hawkins - Drums
Haywood Henry - Saxophone, Sax (Baritone)
Jimmy Johnson - Guitar
Melvin Lastie - Trumpet
Spooner Oldham - Keyboards, Piano (Electric)
Warren Smith - Vocals (bckgr), Vibraphone
Tony Studd - Trombone, Trombone (Bass)
Frank Wess - Flute, Sax (Tenor), Wind
Jerry Wexler - Producer
Aretha Louise Franklin (born March 25, 1942) is an American gospel, soul and R&B singer born in Memphis, Tennessee, but raised in Detroit, Michigan. She has been dubbed for years "The Queen Of Soul" and many also call her "Lady Soul". She is renowned for her soul and R&B recordings but is also adept at jazz, rock, blues, pop, gospel, and even opera. She is generally regarded as one of the best vocalists ever by such industry publications/media outlets as Rolling Stone and VH1, due to her ability to inject whatever she may be singing about with gut wrenching soul (hence the title) and sheer conviction. [1] She is the second most honored female popular singer in Grammy history after Allison Krauss. Ms. Franklin has won eighteen competitive Grammys (including an unprecedented eleven for Best Female R&B Vocal Performance, eight of them consecutive) and the state of Michigan has declared her voice to be a natural wonder.
Franklin has had two number one hit songs on the Billboard Hot 100, "Respect" in the 1960s, and her 1980s duet with George Michael, "I Knew You Were Waiting (For Me)" and many of her singles have hit Top 20, Top 10, and Top 5 positions.
Lady Soul is a soul album by Aretha Franklin, released on January 22, 1968 (see 1968 in music). The album was her second chart-topper, and included one of her biggest hit singles, "Chain of Fools".
Lady Soul peaked at #1, #2 and #3 on Billboard's Black Albums, Pop Albums and Jazz Albums charts respectively. The single "Ain't No Way" peaked at #9 on the Black Singles chart, and #16 on the Pop Singles chart.
In 2003 the TV network VH1 named Lady Soul the 41st greatest album of all time. It is number 84 on Rolling Stone's list of the 500 greatest albums of all time.
Listening! You can hear a difference! Enjoy it!
Links tested by laila (thanks) 06/06/2006
DOWNLOAD RAPIDSHARE LINKS (covers included), rar files (3% recovery)
(You need FEURIO,NERO, Alcohol or EAC to burn image files to music CD; load CUE file)
:
NEW LINKS REUPLOADED BY SERIAL (THANKS FRIEND)10/06/2006:
Downl...ha Now part 1 (95.3 MB)
Downl...ha Now part 2 (95.3 MB)
Downl...ha Now part 3 (95.3 MB)
Downl...ha Now part 4 (95.3 MB)
Downl...ha Now part 5 (18.0 MB)
Password (if this is require):
www.AvaxHome.ru