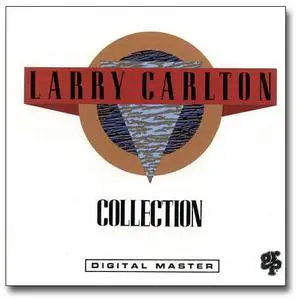 Larry Carlton - Collection (1990)
Smooth Jazz
APE+CUE | 100*3+65.0 MB
MP3 | 320 kbps | 80.00+65.2 MB
MP3 | 192 kbps | 87.2 MB
The first volume of GRP's Larry Carlton Collection takes the listener from the beginning of his solo career up to 1990. Starting off with one cut from his first Warner Bros. album, Larry Carlton, the collection goes on to include two tracks each from Sleepwalk and Friends, two each from the acoustic guitar albums Alone/But Never Alone and Discovery, and one from On Solid Ground. In addition, the CD throws in two then-new tracks, "Small Town Girl" and "For Heaven's Sake" — pleasant melodic pieces with acoustic guitar lead, nothing extraordinary. Along the way, you'll hear some very catchy tunes long identified with Carlton ("Smiles and Smiles to Go," "High Steppin'," and "Minute by Minute"), a mellower rendition of "Nite Crawler" than the version he recorded as a Crusader, and the relaxed, funky "Bubble Shuffle." For some changes of pace, there is an affectionate tribute to the surf sounds from near his hometown of Torrance ("Sleepwalk"), and one harder-edged number, "Blues for TJ," that finds Carlton crossing swords with B.B. King virtually as an equal. Mostly, though, this is ingratiating smooth jazz that very often transcends the conventions of the idiom.
– Richard S. Ginell, All Musiс Guide
Tracks:
1. Small Town Girl
2. Smiles And Smiles To Go
3. Minute By Minute
4. For Heaven's Sake
5. Night Crawler
6. Blues For T. J.
7. 10 P.M.
8. Sleepwalk
9. Tequila
10. Bubble Shuffle
11. Hello Tomorrow
12. High Steppin'