Lisa Ekdahl
(born July 29, 1971) is a Swedish singer and song writer in popular music. She has so far published close to 10 albums, most of them in the Swedish language but some entirely in English.
According to one of her tribute websites, Lisa Ekdahl Online, she is "one of Sweden's most talented singers/songwriters" delivering "personal, honest and original" lyrics in "a mix of folk and latin Jazz".

Artist:
Lisa Ekdahl
Album:
Parlor Av Glas
Genre:
Vocal
Styles:
Folk and Latin Jazz
Release Date:
January 1, 2006
Quality / Bitrate:
MP3 / 320 kbit/s
WebSite:
http://www.lisaekdahl.com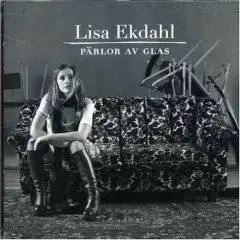 Product Description
2006 Release from Swedish Songstress Lisa Ekdahl, her Ninth Studio Outing. The Title is "pärlor Av Glas" ("pearls of Glass") and was Recorded in the Puk Studio on the Jutland Countryside in Denmark and is in Several Aspects a "chapter Two" to her 2004 Album "olyckssyster", Recorded in the Same Studio with the Same Producer (Lars Winnerbäck) and Roughly the Same Session Musicians. "The New Album Has More Light in It, It's More Hopeful" Says Ekdahl, Who's 1994 Self-titled Debut Album Sold Close to 800 000 Copies in Scandinavia and Meant an Immediate Pop Icon Position for the Stockholm Based Vocalist and Composer.

01. Vraket
02. Dдr Ser du Sjдlv Hur Hцgt du Nеr
03. Ge Det Om du Kan
04. Hjдrtat Var Rispat
05. Nдstan Glad
06. Ljudlцst Och Salt
07. Ljug Fцr Mig Дlskling
08. Kan Nеgon Sjдl Begripa
09. Uppe Bland Trдden
10. Korsfцrhцr Mig
11. I Badet

URL's:
Lisa Ekdahl - Parlor Av Glas.part1 - 61.99 MB
Lisa Ekdahl - Parlor Av Glas.part2 - 57.13 MB
pass:
pshvetik