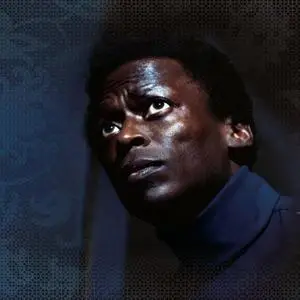 Miles Davis - Complete In a Silent Way Sessions boxset 1969
Jazz | mp3 | 320 Kbps | 484 Mb
This 3 CD box set covers the original recordings from September 1968 to February 1969; and illustrates how Miles and his cohorts moved from the spontaneous abstraction of the Second Great Quintet to an ethereal sound that merged jazz, rock, and R&B.
The music sounds as fresh as the day it was made. This is the rosetta stone of Miles music because this is where his close minded jazz purists step off and his jazz-rock fans start when it reality it is classic jazz that was cutting edge at the time.
"The Complete In a Silent Way Sessions" is one of the world's greatest recordings. Once the listener hears a work of this lofty caliber, words become meaningless.
This was a unique and all too brief time period for Miles. This was Miles' light trip music. Psychedelica is omnipresent but never overpowering. This album occupies a special place that is triangulated between rock, jazz and trance music. Either this is music to contemplate at one o'clock in the morning or this is the soundtrack to a profound meditation.
Disc: 1
1. Mademoiselle Mabry
2. Frelon Brun
3. Two Faced
4. Dual Mr. Anthony Tillmon Williams Process
5. Splash
6. Splashdown
Disc: 2
1. Ascent
2. Directions I
3. Directions II
4. Shhh/Peaceful
5. In A Silent Way (rehearsal)
6. In A Silent Way
7. It's About That Time
Disc: 3
1. The Ghetto Walk
2. Early Minor
3. Shhh/Peaceful (LP Version)
4. In A Silent Way/It's About That Time (LP Version)
http://rapidshare.com/files/17590436/oneOne.zip
http://rapidshare.com/files/17645894/oneTwo.zip
http://rapidshare.com/files/17664120/twoOne.zip
http://rapidshare.com/files/17741062/twoTwo.zip
http://rapidshare.com/files/17758966/threeOne.zip
http://rapidshare.com/files/17770878/threeTwo.zip
password = HOME