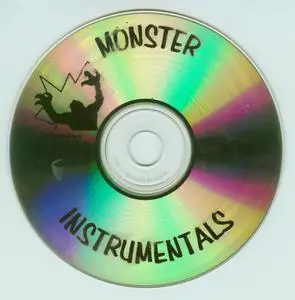 VA – Monster Instrumentals – CD 01
EAC Vbr 0 LAME Razor MP3 @ 320 Kbps | Genre: Assorted
30 Songs that made history!
I acquired this music (2 used CD's) many years ago in a "swap store", they had no covers and of course I had no idea of their contents but that "little" detail did not stop me from getting them.
All songs are real musical jewels (30 original recording/artists in CD 01 only) that I want to share with you and hopefully in return you'll help me get the titles of each song
Included are: Take 5, James Bond Theme, Pipeline, Pink Panther, Apache, Wild Weekend, Wipe Out; Just to name a few.
If you happen to know some of the titles/artists please don't hesitate and take the time to post them here in the comments section for everybody's sake.
Thanks in advance and I hope you enjoy this fabulous music.
http://rapidshare.de/files/20079070/D1-1.rar
http://rapidshare.de/files/20080311/D1-2.rar
http://rapidshare.de/files/20081183/D1-3.rar
http://rapidshare.de/files/20081599/D1-4.rar
CD 02 will be posted at a later time…