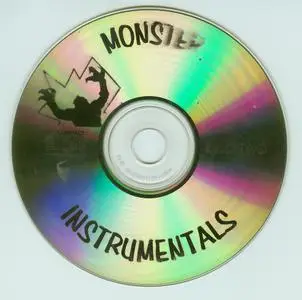 VA – Monster Instrumentals – CD 02
EAC Vbr (0) LAME Razor MP3 @ 320 Kbps | Genre: Assorted (for all tastes)
32 Songs that made history, size is 180 Mb
I acquired this music (2 used CD's) many years ago at a "swap store", they had no covers and of course I had no idea of their contents but that didn't stop me from getting them.
All of them are real musical jewels (32 original recording/artists) that I want to share with you and hopefully in return you'll help me get the titles of each song.
Included are: The Good, The Bad & The Ugly, Night Train, Memphis, Love Is Blue, Twilight Zone, Last Night, Sleep Walk, Just to name a few.
If you happen to know any of the titles/artists please don't hesitate and take the time to post them here in the comments section for everybody's sake.
Thanks in advance and I hope you enjoy this fabulous music collection.
P.S. All this data was posted on CD 01 and kind of funny that I happened to spot it in another website a couple of days later (posted by someone else) and had only one comment suggesting to the uploader to include the songs titles. :-))
Sorry it took me so long to post CD 02 but I had my PC down.
Now here it is for your pleasure.