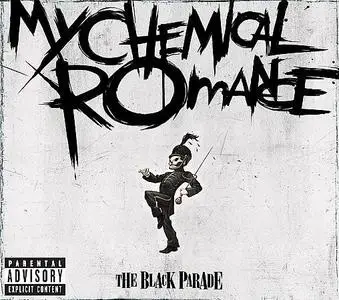 My Chemical Romance - The Black Parade (2006)
Genre, Style: Rock | Bitrate: VBR 210 kbps AVG | 85 Mb (RapidShare.com) | Covers: No
01. The End
02. Dead!
03. This Is How I Disappear
04. The Sharpest Lives
05. Welcome To The Black Parade
06. I Don't Love You
07. House Of Wolves
08. Cancer
09. Mama
10. Sleep
11. Teenagers
12. Disenchanted
13. Famous Last Words
Amazon.com
Product Description
The Black Parade, My Chemical Romance's follow-up to its 2004 platinum major-label debut Three Cheers For Sweet Revenge, "is way more dramatic, way more theatrical, completely over the top, borderline psychotic," says Gerard Way. "It's the most pure, intense thing we've ever been involved in." Producer by Rob Cavallo (Green Day), the album is a celebration of lvoe and death and darkness. Join The Black Parade.
http://rapidshare.com/files/567217/061024MCR-TBP.rar
pass:
vicious
Enjoy it :)