Nadiya : Nadiya FLAC + MP3 + bonus dvd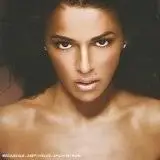 # CD audio (5 Jui 2006) FLAC : 9*50 Mo
MP3 : 4*50 Mo
bonus dvd : 18*50 Mo
# Date de sortie d'origine: 2006
# Nombre de disques: 1
# Label: (label inconnu)
# ASIN : B000FCUSMI
1. Tous Ces Mots
2. Au Coeur De La Rue
3. Roc
4. Dhama
5. L'Appel
6. El Hamboulilah
7. Amies Ennemies
8. Flash Back
9. Cette Planète (Intro)
10. Cette Planète
11. Au Nom Des Tiens
12. Cheyenne
13. L'Enfant Qu'On Envoie Se Coucher (Extrait) In Nouvelles Enfantasques
14. Inch' Allah
15. Rêves D'Enfant
16. Emmène-Moi
17. Mektoub
FLAC
http://rapidshare.de/files/25647986/N.f.part01.rar.html
http://rapidshare.de/files/25646699/N.f.part02.rar.html
http://rapidshare.de/files/25646853/N.f.part03.rar.html
http://rapidshare.de/files/25646987/N.f.part04.rar.html
http://rapidshare.de/files/25647141/N.f.part05.rar.html
http://rapidshare.de/files/25647297/N.f.part06.rar.html
http://rapidshare.de/files/25647445/N.f.part07.rar.html
http://rapidshare.de/files/25647599/N.f.part08.rar.html
http://rapidshare.de/files/25647604/N.f.part09.rar.html
MP3
http://rapidshare.de/files/25647696/N.m.part1.rar.html
http://rapidshare.de/files/25647776/N.m.part2.rar.html
http://rapidshare.de/files/25647862/N.m.part3.rar.html
http://rapidshare.de/files/25646551/N.m.part4.rar.html
Bonus DVD
http://rapidshare.de/files/25717292/bonusn.part01.rar.html
http://rapidshare.de/files/25717412/bonusn.part02.rar.html
http://rapidshare.de/files/25717537/bonusn.part03.rar.html
http://rapidshare.de/files/25717657/bonusn.part04.rar.html
http://rapidshare.de/files/25717765/bonusn.part05.rar.html
http://rapidshare.de/files/25717897/bonusn.part06.rar.html
http://rapidshare.de/files/25718015/bonusn.part07.rar.html
http://rapidshare.de/files/25718118/bonusn.part08.rar.html
http://rapidshare.de/files/25718221/bonusn.part09.rar.html
http://rapidshare.de/files/25718358/bonusn.part10.rar.html
http://rapidshare.de/files/25718473/bonusn.part11.rar.html
http://rapidshare.de/files/25718586/bonusn.part12.rar.html
http://rapidshare.de/files/25718706/bonusn.part13.rar.html
http://rapidshare.de/files/25718805/bonusn.part14.rar.html
http://rapidshare.de/files/25718900/bonusn.part15.rar.html
http://rapidshare.de/files/25719003/bonusn.part16.rar.html
http://rapidshare.de/files/25719126/bonusn.part17.rar.html
http://rapidshare.de/files/25719226/bonusn.part18.rar.html
pass : freetoshare
Bonus dvd : > nero > dvd video > put the files in the video folder, don't matter the audio one. Burn. Put in our dvd player.
French : Pour le bonus dvd, ouvrez nero, creer un dvd video, placez tous les fichiers dans le dosser video, gravez. Reste à mettre la galette dans le lecteur de salon.
Dont ask for other servers, i will upload on them THE DAY everyone will post on others too. Till that day, i will need points to have a free month premium account so i can upload and download at will. Regards.