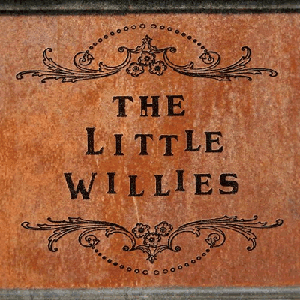 Norah Jones Goes Country With The Little Willies
Norah Jones has sold millions of jazz-tinged pop albums. Next year we'll see how she does in the country field.
Jones and four friends — bassist Lee Alexander, guitarist Jim Campilongo, guitarist/vocalist Richard Julian and drummer Dan Rieser — have a band called The Little Willies that have been playing old country covers at New York City's The Living Room club for the past couple of years. They've enjoyed it so much that they decided to record an album, and EMI-distributed Milking Bull Records will release their self-titled debut on March 7 2006.
Fred Rose, Hank Williams, Jerry Leiber and Mike Stoller, Kris Kristofferson, Townes Van Zandt, Willie Nelson, Harland Howard and Jimmy Driftwood are among the songwriters to have their work interpreted by The Little Willies on the record, which features nine covers and four originals.
Here are the album's songs and their writers:
# "Roly Poly" (Fred Rose)
# "I'll Never Get Out Of This World Alive" (Fred Rose, Hank Williams)
# "Love Me" (Jerry Leiber, Mike Stoller)
# "It's Not You It's Me" (Richard Julian, Ashley Moore)
# "Best Of All Possible Worlds" (Kris Kristofferson)
# "No Place To Fall" (Townes Van Zandt)
# "Roll On" (Lee Alexander)
# "I Gotta Get Drunk" (Willie Nelson)
# "Streets Of Baltimore" (Tompall Glaser, Harland Howard)
# "Easy As The Rain" (Richard Julian, Jim Campilongo)
# "Tennessee Stud" (Jimmy Driftwood)
# "Night Life" (Walter M. Freeland, Paul F. Buskirk, Willie Nelson)
# "Lou Reed" (Lee Alexander, Richard Julian, Norah Jones)
http://rapidshare.de/files/19395979/The_Little_Willies_Ft_Norah_Jones.rar.html