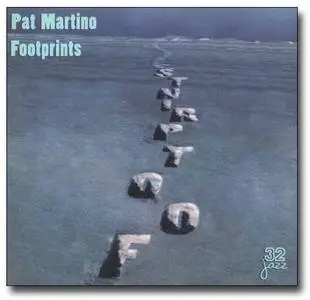 Pat Martino - Footprints (1972)
Jazz
APE+CUE | 100+98.9 MB
MP3 | 320 kbps | 96.3 MB
MP3 | 192 kbps | 60.9 MB
"…During a 30-year recording career of many highs and a few lows, Footprints stands as one of Pat Martino's very best. The musicianship is superior, dynamic and attention grabbing. Best of all, this ideal quartet's interplay is outstanding and often astounding. Very highly recommended."
– Douglas Payne, All About JazzTracks:
1. Visit, The
2. What Are You Doing The Rest Of Your Life?
3. Road Song
4. Footprints
5. How Insensitive
6. Alone Together