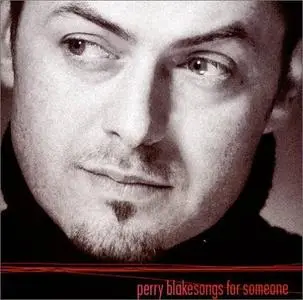 Artist:
Perry Blake
Title of Album:
Songs for Someone
Label:
Naïve
Country:
France
Date of Release:
27 Apr 2004
Genre:
Rock, Adult Alternative Pop/Rock, Alternative Pop/Rock, Goth Rock
Web:
http://www.perryblake.com
Bitrate/Quality:
MP3 CBR / Lame / 320 kb/s / 44.1 Khz / Stereo
Born in Sligo, Ireland, this brooding twenty something singer of delicately crafted etherealism has so far gathered momentum on France. His single "The Hunchback Of San Francisco" lifted from self titled debut album, won him acclaim there as did its follow up "Genevieve." His main influences are troubadours: Leonard Cohen, Scott Walker, Nick Drake and David Sylvian; whose brother Steve Jansen contributed to Blake's second album Still Life released on French label Naive last year. At the time of writing, Blake is preparing for a short tour of France, Belgium and Spain.
Blake also recently had two songs featured in the movie "Trois Petits Filles", directed by Cannes award winning director. Jean-Loup Hubbert.
He has collaborated with French Top 20 artist.
Emilie Simon (Emilie Simon - Emilie Simon - "Graines D'Etoiles" featuring - Perry Blake)
, performing a duet and scoring the choral arrangements.
When Perry Blake released his first, eponymously-titled, album with Polydor in 1998 there was a buzz of expectation in industry circles. Here was a rare package: an articulate songwriter with an exceptional melodic sense who understood, instinctively, the art of constructing a pop song. Citing influences as various as European cabaret, west coast funk, and 60's & 70's film scores (especially Burt Bacharach and Scott Walker), Blake compiled a collection of songs that uplifted with their melodic hooks as much as they saddened with their glimpses into the damaged or disappointed lives of his characters. And so to 2004. The new studio album "Songs For Someone" promises something quite special again: a new authority in songwriting, coupled with a sound that seems to incorporate the freshness and pop sensibility of the first album, with the organic texture and depth of "California". The new songs bristle with an excitement and immediacy that demand attention. It has always been difficult to find a box to put Blake's music in, but with "Songs For Someone" he has made a record that is instantly recognisable as Perry Blake. Initial listening may give the impression of a more upbeat sound, but this album works in a very subtle way. Beneath the accomplished and confident surface lies the old cast of characters - the loners, the lost, the defeated lovers, who drift through the songs like actors in old monochrome movies. The "Songs For Someone" of the title is not so much a place as a mood, or an emotional state, which keeps them going; keeps them dreaming. The songs are all the more affecting because the lyrics and mood often subvert the musical arrangements and production. Established fans will not be disappointed. They may, however, have to make space for a new legion of admirers, because "Songs For Someone" seems certain to change Perry Blake's status as one of Europe's best kept musical secrets.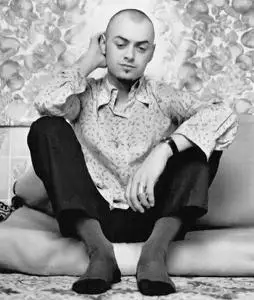 1. We are not stars
2. When I'm over you
3. Lies lies lies
4. The fox in winter
5. Ava
6. Song for someone
7. You're not alone
8. Native New Yorker II
9. Tropic of cancer
10. Travelling
11. We couldn't decide
12. The end of the affair
13. Coming home
URL:
Perry Blake - Songs for Someone.part1
Perry Blake - Songs for Someone.part2
Perry Blake - Songs for Someone.part3
pass:
pshvetik