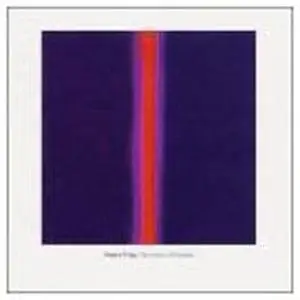 Robert Fripp - The Gates Of Paradise (1997)
MP3 | CBR 256 Kbps | 109,16 Mb
Personnel:
Robert Fripp (guitarist)
John Sinks (FOH sound, sound technician)
The majority of this album has been assembled from studio performances recorded at DGM in the spring of 1994. "The Outer Darkness" Part I and XI (subtitled respectivelly "The Outer Darkness" and "In Fear And Trembing Of The Lord" are taken from the live perfomance in Argentina and are based on the opening and closing soundscapes performed on 9 June 1994. "Sometimes God Hides" is from the performance in the foyer to the Queen Elizabeth Hall on 9 March 1996.
Tracks:
01 - 1 THE OUTER DARKNESS
i The Outer Darkness
ii Perimeter I
iii Perimeter II
iv Wailing I
v Perimeter III
vi Wailing II
vii Perimeter IV
viii Wailing III
ix Black Light
x A Wailing And Gnashing of Teeth
02 - THE GATES OF PARADISE
i Abandonment to Divine Providence
ii Pie Jesu
03 - THE OUTER DARKNESS
xi In Fear And Trembling Of The Lord
04 THE GATES OF PARADISE
iii Sometimes God Hides
iv Acceptance
Links:
http://rapidshare.de/files/32642932/qp_ripp_qatesparadise.rar
No Pass