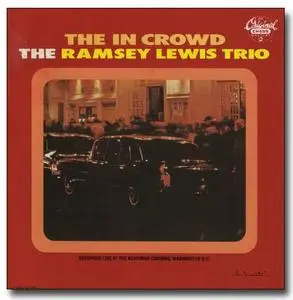 Ramsey Lewis - The In Crowd (1965)
Soul-Jazz/Crossover Jazz
FLAC+CUE | 100*2+11.3 MB
MP3 | 320 kbps | 70.0+33.5 MB
MP3 | 192 kbps | 66.5 MB
This is the record that put the legendary Ramsey Lewis on the map. Lewis is known as an incredible stylist on piano, comfortably adapting almost any kind of music into his own jazz fusion vision. Film scores, pop, light classical hall fit comfortably into his music, and this album is an excellent example of his vision. But, it's not only Lewis alone. His absolutely fabulous rhythm section of Red Holt (drums) and Eldee Young on (bass/cello) frame all of Ramsey's performances with funk and grace and a superior forward momentum. Aside from the groovin' hit "The in Crowd," the album contains fantastic readings of Duke Ellington's "Come Sunday" and the "Love Theme From Spartacus." This album is one of the places where Afro and funk-jazz started, and aside from it's historical significance, it's a stone groove.
– Matthew Greenwald, All Music Guide