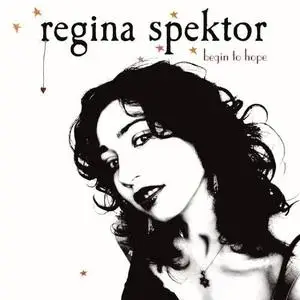 Artist:
Regina Spektor
Album:
Begin To Hope
Genre:
Anti-Folk
Release Date:
June 13, 2006
Quality / Bitrate:
MP3 / 320 kbit/s
WebSite:
http://www.reginaspektor.com/
Editorial Reviews
Amazon.com
The style known as "anti-folk," as realized by practitioners like Ani DiFranco and Billy Bragg, is derived from a punk aesthetic, and thus tends to be spare and confrontational. But while Regina Spektor's music is anti-folk in the way it subverts the traditional coffeehouse vibe, it's less interested in rebellion and more concerned with the joy of eccentricity, melody and surprise. Begin To Hope is full of surprises, and like her promising major label debut Soviet Kitsch, it displays an easy facility with song structure that enables her to go in different–sometimes wildly off-the-wall–directions without sounding scattered. Classically trained on the piano, she's been compared to Tori Amos, but her music isn't as delicate or precious. Fiona Apple comes up as well, but just because neither fits in the usual female singer/songwriter cookie cutter mold doesn't mean they sound the same. Her voice is actually the primary attraction, cracking and loopy on would-be lullabies like "On The Radio" and "Field Below," then punchy and cute on "Hotel Room." But the music, if understated in the mix next to her vocals, makes an impression as well, breaking in with twisty piano arpeggios ("20 Years of Snow") and occasional touches of electronica. It's a consistently intelligent and daring record, yet remains enormously listenable–a neat trick for anti-folk, or any other genre of music for that matter. –Matthew Cooke
Product Description
Regina Spektor's last album, 2004's Soviet Kitsch, garnered praise from Time, Rolling Stone, Spin, Vanity Fair, The New York Times and many others. But this Russian-born, Bronx-bred singer-songwriter-pianist, who emerged from the NYC café circuit, continues to expand her vision. On Begin To Hope, produced by David Kahne (The Strokes, Sublime, Sugar Ray), she broadens here palette with electric guitar, drum machines and seductive electronic loops, finding new canvases for her provocative vocal style. Hope for pop has arrived with Regina Spektor.
Track List
01. Fidelity
02. Better
03. Samson
04. On The Radio
05. Field Below
06. Hotel Song
07. Apres Moi
08. 20 Years Of Snow
09. That Time
10. Edit
11. Lady
12. Summer In The City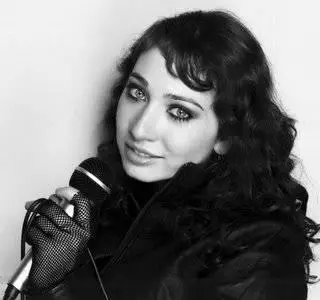 Early life
Spektor comes from a musical family; her father, a photographer, was also an amateur violinist and her mother was a music professor in a Russian conservatory (she now teaches at a public elementary school in Mount Vernon, New York). The family left the Soviet Union in 1989, during the period of Perestroika when Jewish citizens were permitted to emigrate. Traveling first to Austria and then Italy, they finally settled in the Bronx, New York.
In Russia, Spektor had studied classical piano from the age of six, and was also exposed to the music of rock and roll bands such as the The Beatles, Queen, and The Moody Blues by her father, who obtained such recordings in eastern Europe and traded cassettes with friends in Russia.
Beginnings as a songwriter
In New York, Spektor gained a firm grounding in classical music from her piano teacher, Sonia Vargas, a professor at the Manhattan School of Music. Although she had always made up songs around the house, Spektor first became interested in songwriting during a visit to Israel during her teenage years. Attracting attention from the other children on the trip for the songs she made up while hiking, she realized she had an aptitude for songwriting. Following this trip, she was first exposed to the work of Joni Mitchell, Ani DiFranco, and other singer-songwriters, which gave her the idea that she could create her own songs.
Spektor attended Purchase College in Purchase, New York, graduating in 2001. She gradually achieved notice through performances in the anti-folk scene in downtown New York City, most importantly at the East Village's Sidewalk Cafe.
Style
Spektor's idiosyncratic songs generally take the form of character studies, and are thus much like short stories in song. She states that she has written hundreds of songs, but that she rarely writes any of them down. Unlike the work of many singer-songwriters, they are not usually autobiographical, but based on scenarios drawn from her imagination. They range from playful to introspective in character, showing influences from classical, folk, Russian music, and hip hop music. Her earliest work also shows the influence of jazz and blues, drawing comparisons to her contemporary Fiona Apple (also a singer-pianist). She has stated that she works hard to ensure that each of her songs has its own musical style, rather than trying to develop a distinctive style for her music as a whole.
Spektor also explores the various timbres of her voice, including a breathy, angelic high register and a Billie Holiday-like lower register that she often allows to break into a trumpet-like tone quality. She often uses a jazzy vibrato and sliding tones in her voice's middle register. She also uses a variety of rather unorthodox techniques, such as verses composed entirely of buzzing noises made with the lips, beatbox-style flourishes in the middle of ballads, or the use of a drum stick to tap rhythms on the body of the piano, or a chair.
Her lyrics (which she usually sings in English, though sometimes including a few words of French or Russian, and the occasional verse of Latin) are equally eclectic, frequently drawing on unusual intellectual and literary references, (such as F. Scott Fitzgerald and Ernest Hemingway in "Poor Little Rich Boy," The Little Prince in "Baobabs," and Boris Pasternak in "Après Moi"), further setting her music apart from mainstream folk music. Many of her songs are narrative, use a mixture of styles and techniques, and often start with a seemingly simple piano riff. She uses a strong New York accent on some words, which she states is due to her love of New York and its culture.
Performances
Since c. 2005, Spektor has performed on a bright red Baldwin baby grand piano. She opened for The Strokes in 2003, on her first North American tour. Subsequently, she appeared on Late Night with Conan O'Brien (twice), The Tonight Show with Jay Leno, and Last Call with Carson Daly (twice). She has toured the United States and Europe. Although she generally only performs original material, she performed her first covers in 2005, of songs by Leonard Cohen and Madonna for a Jewish music festival in New York City.
Her recognition in the United Kingdom was somewhat enhanced in late 2005 when her song "Us" was used in a commercial as part of the "What Do You Want To Watch?" series for Sky Television. The advert features an impressive clip from a documentary on skateboarder Danny Way.
While on tour with The Strokes she performed the song "Modern Girls and Old Fashion Men" alongside the band.
Discography
Regina Spektor's early albums are quite difficult to find, as most of them have been released exclusively in the United States, although her compilation, Mary Ann…, has been released worldwide.
Albums
2001 - 11:11
2002 - Songs
2004 - Soviet Kitsch
2006 - Begin to Hope
Piano Woman. Meet Regina Spektor, the Strokes' favorite Russian Jewish singer from the Bronx.
It was about halfway through Regina Spektor's Passover-eve show at the Williamsburg venue Warsaw when a loudmouth in the audience said something inappropriate at top volume. Better to not dignify the comment (sexist, lame) or its author (male, boorish) by committing it to print, but suffice it to say, it stank. Lingered there in the air for a moment as the crowd pondered how, or whether, to respond. Up in the balcony, members of Spektor's family—including her grandfather, who'd never seen a proper show of hers before—were undoubtedly steaming, a combination of fury and frustration.
Behind her piano, though, Spektor was a model of calm. She blinked a couple of times, smiled an innocent smile, then gently leaned into the microphone and talked back. It was measured and smart, playful and vindictive. In sum, brutal. There was an exuberant whoop through the crowd, which came to a shushed halt the moment Spektor, having ably brushed the dirt off her shoulder, launched into the next tune.
"I grew up with the idea that you have to fight your own battles," she said a few weeks later, sitting on a jutting rock in the barely tamed thicket of Riverdale Park in the Bronx. Now 26, she is on the verge of releasing her fourth album of increasingly idiosyncratic piano ballads, Begin to Hope (Sire), her first recorded for a major label. Though Spektor regularly plays to large crowds, she's always presented decidedly small songs—her voice and piano, her voice and guitar. Given that, Begin to Hope is a departure, a record that uses more and bigger sounds to achieve, somehow, the same intimate effect. It is radio-ready pop, if indeed radio were ready for Spektor's whimsy and warmth.
She was anomalous from an early age. "You know that Dylan song, 'I was so much older then / I'm younger than that now'?" she asks. "The year before we came to America, I felt so adult," she says. "I was a 9-year-old who looked like a 6-year-old. I was just tiny, and I felt so grown up, so conscious of what was happening. My mom told me she was amazed at how openly Jewish I was when I was little," she says, recalling the anti-Semitism that ultimately led her family to the United States. "The Jewish question, it still exists. There's still enough to J'accuse about."
Before leaving Russia, Spektor had studied classical piano, but after arriving in the Bronx, she was relegated to practicing her finger work on windowsills; her parents had to leave the piano behind. "In my family, we were never blessed with money. In a lot of ways, we had failed in the American sense of owning this or owning that, but we have been overly successful in terms of education. We've always had educators come into our lives when we needed them." Though she ultimately found a teacher to give her free lessons, the teenage Spektor ran up against her own limitations. "Playing piano is almost like being an athlete," she says. "The art happens amidst routine. For me, it was always a real struggle. I wasn't consistent enough to make that my art."
Soon, she began experimenting with writing her own songs, a break with her rigid classical training: "It was very painful to be so crude. You go from being at a certain level to being an Oompa-Loompa person. You don't have the dexterity." Having not been raised on pop music, she also didn't have the traditional songwriting reference points, or boundaries, all of which proved to be a boon. Her songs quickly grew florid and intricate, her lyrics teeming with oddball characters that she didn't discover and inhabit so much as cut from whole cloth. ("Miss Mary Ann kept her cans in alphabetical order / Miss Mary Ann began to have some thoughts of murder.")
Upon graduating from the conservatory program at SUNY-Purchase, Spektor found a home amid the "anti-folk" types who performed at the Sidewalk Cafй in the East Village. Her first release, 11:11, was a jazz-vocal album with slight quirks. But her second, the self-released Songs, recorded top-to-bottom on Christmas 2001, revealed a more intrepid spirit: revisionist stories about Samson and Delilah, Oedipus Rex, and more, delivered in an extraordinarily powerful voice with a slight pinch, giving it a naпve edge. It's fabulist cabaret as incisive emotional therapy.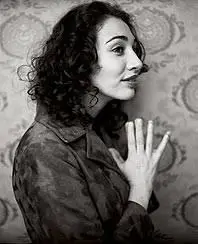 After Songs, a friend introduced Spektor to Gordon Raphael, fresh off producing the Strokes' debut, Is This It? When he saw her perform, he was hooked, posting to a British music Website that Spektor was "a revelation . . . one of the purest musical offerings I've ever seen, certainly among the most brilliant." He produced her third album, Soviet Kitsch, and introduced her to the Strokes, with whom she would tour and record.
Begin to Hope is her first album that's had the luxury of more than two weeks' recording time. "The old songs, they're not fulfilled," she says. "It's like trying to cook a meal with just a couple of ingredients. It's not that you didn't dream of doing it, but you didn't ever have the chance."
And so the piano chanteuse is exploring her pop ear: sprightly guitars on "Better" (courtesy of the Strokes' Nick Valensi) and "That Time"; quick dance-floor beats on "Hotel Song" and "Edit." Her songs, formerly extravagant only in lyric, are suddenly ornate—a mature eccentricity— without losing the vivid vocal presence that's become her signature. (Additionally, the concert staple "Samson," which originally appeared on Songs as a minimal dirge, is revisited here, updated with atmospheric textures and a quick tempo.)
Скачать Regina Spektor - Begin To Hope. Размер 109 МБ
Regina Spektor - Begin To Hope.part1 - 61.99 MB
Regina Spektor - Begin To Hope.part2 - 50.86 MB
pass:
pshvetik