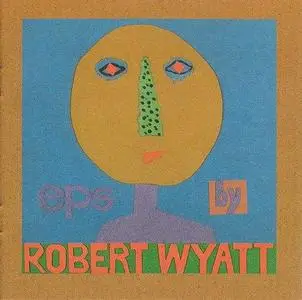 EPs by Robert Wyatt
5 EP-CD Box Set Enhanced | Progressive Rock | 1999
FLAC+CUE+LOG+QT VIDEO | 620 MB | Video track
"An enduring figure who came to prominence in the early days of the English art rock scene, Robert Wyatt has produced a significant body of work, both as the original drummer for art rockers
Soft Machine
and as a radical political singer/songwriter. Born in Bristol, England, Wyatt came to Soft Machine during the exciting, slightly post-psychedelic
Canterbury Scene
of the mid-'60s that produced bands like Gong and Pink Floyd. Unlike many of the art rock bands that would come later (Jethro Tull, Yes, King Crimson), Soft Machine eschewed bloated theatrical excess, preferring a standard rock format that interpolated jazz riffing, extended soloing, and some forays into experimental noise. Wyatt, then Soft Machine's drummer, left the band during its initial wave of popularity. His solo career was built less around his abilities as a percussionist and more around his frail tenor voice, capable of breaking hearts with its falsetto range…"
more
All Music Guide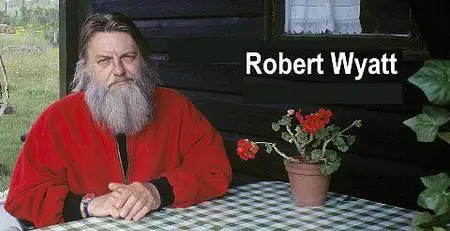 "Only Robert Wyatt could put together a project like this and not have punters sneering it down as a rake for cash. Issued by Ryko/Hannibal in 1999 (reissued 2006), EPs contains five short discs documenting various periods in Wyatt's long solo career and contain material that never appeared on his original albums…"
EPs by Robert Wyatt
Disc 1
I'm A Believer [Extended Version]
Memories
Yesterday Man
Sonia [Alternate Version]
Calyx [Live]
Disc 2 (Enhanced)
Shipbuilding [Remastered]
Memories Of You
'Round Midnight
Pigs… (In There)
Chairman Mao
Disc 3
Yolanda
Te Recuerdo Amanda
Biko
Amber And the Amberines
Disc 4
Animals' Film
Disc 5
Was A Friend [Remix]
Maryan [Remix]
Sunday In Madrid [Remix]
Free Will And Testament [Remix]
Total Time = 98:11
+
Video track (CD2): ''Shipbuilding'' (QuickTime .mov, 49 mb)
Part 1
Part 2
Part 3
Part 4
Enjoy!