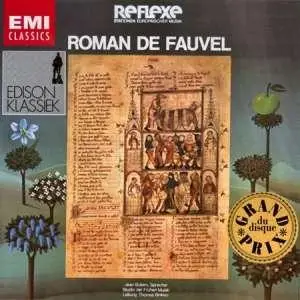 Roman de Fauvel (early XIV century)
42 tracks | MP3 192 Kbps | RAR file 69Mb
Written by several authors between 1310 and 1316, the Roman de Fauvel is a virulent pamphlet against the corruption that reigned at the royal court of France, and at the Papal court in Avignon. But the story of the donkey Fauvel is also a fascinating manifesto concerning music and literature at the dawn of the fourteenth century. All the main genres current at the time are to be found in it, mixed together in a most appealing way. There are gregorian chants, and complex motets of the Ars Nova, not to mention courtly love songs, and scatological street cries.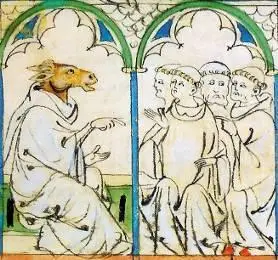 In the year 1310 manuscript copies of a scurrilous satirical poem, the Roman de Fauvel, began circulating around Paris. Corrosive, pitiless, the poet, a mid-level government functionary named Gervais de Bus, attacked what he saw as the pervasive corruption of society's institutions -- both church and state -- and of the men who wielded power within those institutions. The poem's central metaphor for moral rot and decadence was a fallow-colored horse named Fauvel, symbol of everything wrong with France, her society, and her system of governance. Like the anti-government political polemicists of late-twentieth century America and Europe, Gervais de Bus seems to have found an audience. So much so that a second book of Fauvel, due at least in part to the hands of other authors, was soon produced. More astonishing still, considering the violently anti- establishment tone of the writing, a luxurious presentation edition of Fauvel, including numerous illuminated miniatures and 167 musical interpolations, was prepared for an unknown but presumably wealthy and well-placed patron in 1316. It is this expanded Fauvel, now preserved in the Paris Bibliothèque Nationale, that forms the basis for our present recording. The expanded text of the Paris manuscript includes the story of Fauvel and the Goddess Fortune, Fauvel's marriage to Vain Glory, a raucous wedding-night charivari, and an Armageddon-like confrontation of Vice and Virtue. The music of the manuscript, chosen with great care at every point to complement the literary text, encompasses every sort of then-current musical composition : Gregorian chants, courtly songs, narrative lais, obscene street calls, and exquisite examples of polyphony in the avant-garde Ars Nova style. Our selection of text and music from this puzzling and magnificent book aims to capture the spirit of the original Gesamtkunstwerk. By turns truculent and lyrical, comic and tragically earnest, scatalogical and devout, formally daring and populist, the source reflects the strengths and contradictions of the age. Even more surprising, the work has many resonances for its own time. As we struggle to make sense of our own disillusioned cynicism, our own yearning for a better Way, the songs and stories of Fauvel seem to resonate with all the intensity and color they originally had nearly seven centuries ago. Ci commence le livre de Fauvel... (François Camper )
<a href="http://www.FriendlyDuck.com/AF_TA/rel/index.cfm?RST=UNF&TAD=432842&fn=Roman%20de%20Fauvel%20%28early%20XIV%20century%29" onclick="log_click('Roman%20de%20Fauvel%20%28early%20XIV%20century%29', 'www.friendlyduck.com'); return true;" target="_blank" rel="nofollow noopener noreferrer">Download</a>