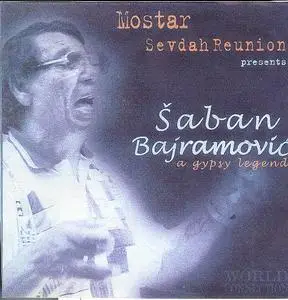 ŠABAN BAJRAMOVIĆ - A Gipsy Legend
2002 | gipsy-ethno | MP3 | CBR 192 kbps | 441000 kHz | Stereo
Šaban Bajramović lived a complex life and it is reflected in the music he creates. His passion for life and his unique life experiences are evident in both the music and the lyrics. He is produces original melodies with outstanding improvisations that mirror the special talents of this rare human being. He uses Balkan rhythms and melodies within a jazz motif to tease the listener - who is drawn immediately to the rhythm, the spectacular combination of instruments. He incorporates traditional instruments as well as modern ones, mimicking the ancient Balkan brass bands from the turn of the century, plus using the accordion to create the gajde-like (bagpipe) sound of the past. The clarinet often reigns supreme with improvisaitons that leave the listener breathless. His voice is mellow, distinctive and has a smokey, sensual sound. He wrote most of the lyrics and music on this CD.
Free of password.
SabanBajramovic.rar