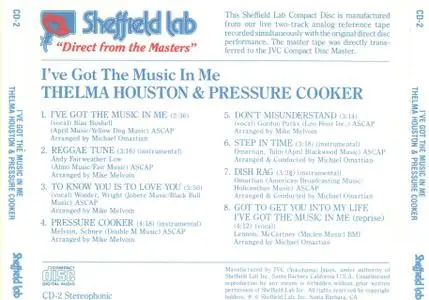 CD FULL RANGE ONLY | EXACT AUDIO COPY IMAGE (WAV+CUE) | 300 MB (218 MB RAR)
SHEFFIELD LAB | DIRECT TO DISC AUDIOPHILE CD
Technical Information
This Sheffield Lab Compact Disc is manufactured from live two-track reference tape recorded simultaneously with the original direct
disc performance of this album. This Compact Disc offers a dramatic increase in transparency and phase linearity due to the exclusive
use of custom electronics and microphones. Because this Compact Disc is manufactured from an original, live, two-track reference tape,
many generations of signal degradation from multi-track recorders and dub-downs is completely eliminated. This Sheffield Lab Compact
Disc has all the unique musical excitement and energy that can only be found in live, unedited performance recordings.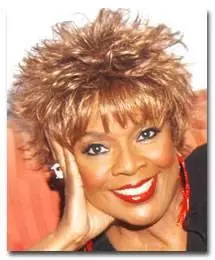 The Album
This is one of the most lasting and continually interesting albums ever made. Sheffield Labs, a mastering plant was the site of this
recording. For 2 days Thelma and a handful of top-notch studio musicians (Pressure Cooker) sang and played LIVE direct to a lacquer
master disc, non-stop, no mixing, no over-dubs, no edits. This prodigious effort is the most successful audiophile release of all time.
Upon it's release, "I've Got The Music In Me" sold over a quarter of a million copies exhausting the production capacity of the direct
disc. Being a direct to disc recording means even an unsophistacted ear can hear the dynamics and even some minor flubs in the band.
The lack of multiple tracks edited until close to perfection, is a welcome plus. This is a must have for any serious collector.
Tracks
1. I've Got the Music in Me
2, Reggae Tune [Instrumental]
3. To Know You Is to Love You
4. Pressure Cooker [Instrumental]
5. Don't Misunderstand
6. Step in Time [Instrumental]
7. Dish Rag [Instrumental]
8. Got to Get You into My Life/I've Got the Music in Me (Reprise)
Listen! You'll be amazed! Enjoy it!
DOWNLOAD RAPIDSHARE LINKS (covers included), rar files (3% recovery)
(You need FEURIO,NERO, Alcohol or EAC to burn image files to music CD; load CUE file)
:
Downl... in me part 1 (95.3 MB)
Downl... in me part 2 (95.3 MB)
Downl... in me part 3 (16.8 MB)
Rapidget friendly links:
http://rapidshare.de/files/25276710/SHL2_THIGTMIM.part1.rar
http://rapidshare.de/files/25254417/SHL2_THIGTMIM.part2.rar
http://rapidshare.de/files/25251139/SHL2_THIGTMIM.part3.rar
Password (if required):
www.AvaxHome.ru