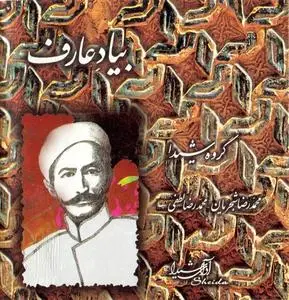 With time, this first realization of the Sheyda group became one of the most appreciated albums by the amateurs of the Iranian erudite music.
Sheyda Ensemble : Be Yad e Aref (To the Memory of Aref) (1978)
Iranian erudite music | MP3 Lame Insane (320 kbs) | Covers | 120 MB
This is the first post of a rare serie
Dastgâh e Bayât e Tork
(Le Mode Turque bayât)
1. Overture (Pish-Daramad)
2. Introduction (Daramad)
3. Rythmique & Vocalise (Zarbi & Avaz)
4. Madrigal (Tasnif)
Sheyda ensemble
Direction: Mohammad Reza Lotfi
Chant: Mohammad Reza Shajarian
Ney: A. Afsharnia
Oud: E. Sedghi Aasa
Târ: Z. Toloui
Robâb: B. Kamkar
Kamâncheh: H. Montazeri
Paroles: H.A. Sâyeh
Téhéran, Iran,1978
=====
Perso :
Mon ami iranien est de retour et son cadeau pour moi, une séries de CDs iraniens plutôt rares en Occident. J'ai donc pris le temps de les ripper et d'en faire des MP3 soigneusement taggés. J'ai aussi essayé de fournir quequefois des informations supplémentaires qui feront plaisir, je l'espère, aux amateurs de la musique savante et traditionnelle.
My Iranian friend is back and his gift for me a serie of Iranian CDs rather rare in Occident. I thus took the time and ripped with best quality and necessary tag informations. I also tried to provide some additional information which will give pleasure, I hope, to the amateurs of the erudite and traditional music.
Clic for
A Brief Note on Persian Classical Music
Clic for a CHM file
about the present album
Clic for
Part 1
Clic for
Part 2
Clic for
Part 3
Clic for
Part 4Enjoy !