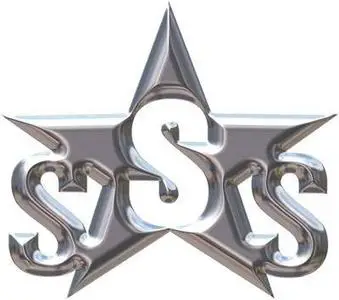 Sigue Sigue Sputnik - 6 albums (1986-2003)
MP3, 192-320 kbps

Flaunt It – 1986 (99.95 MB + 60.32 MB)
Dress for Excess – 1988 (72.83 MB)
Sci-Fi Sex Stars – 2000 (83.05 MB)
Pirate Space – 2001 (95.79 MB)
Blak Elvis – 2002 (65.98 MB)
Ultra Real – 2003 (92.37 MB)
"Sigue Sigue Sputnik is a British Pop-cyberpunk band that achieved moderate fame in the mid- to late 1980s, when the song "Love Missile F1-11" hit the pop charts around the world. "Love Missile F1-11"'s success was due in part to the song's use in the cult-hit movie Ferris Bueller's Day Off. Led by former Generation X bassist Tony James, the band created a unique style of new wave music by layering vocals, yelps, guitar riffs, electronic sound effects, and short samples over pulsating synthesizer bass lines.
The themes and imagery in the band's songs were often influenced by futuristic, dystopian, or post-apocalyptic films such as A Clockwork Orange, The Terminator, Blade Runner, and the Mad Max trilogy. The band's music and image also mashed together a range of other pop culture influences, including the New York electronica duo Suicide, Marc Bolan's T-Rex, and the swagger and sex appeal of Eddie Cochran, Elvis Presley, and glam rock."
- Wikipedia
Download (rapidshare.de):



Official site: http://www.sputnikworld.com/

Pass: _Eld77