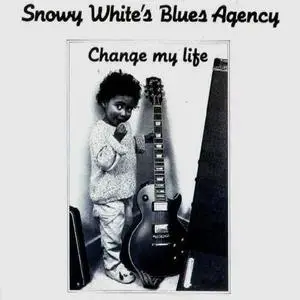 Artist:
Snowy White's Blues Agency
Title:
Change My Life
Label:
Bellaphon
Genre:
Blues
Released:
1988
Format:
MP3
Bitrate:
192 kBit/s
Size: 69.6 MB (incl. 5% Recovery record)
Not content to be known as a singles artist, White rethought his approach to music. After deciding to focus on his guitar playing, he formed a touring blues band in 1986 with Harada, drummer Jeff Allen, and vocalist/guitarist Graham Bell. For three years the band toured and recorded, releasing Change My Life and Open for Business.
Tracklist:
01 - Woke Up This Morning
02 - The Thrill Is Gone
03 - You Know It Ain't Right
04 - Change My Life
05 - The Agency Blues
06 - Judgement Day
07 - Ooh-Wee Baby
08 - The Rest Of My Life
09 - Parchman Farm
10 - The Agency Shuffle
11 - Another Man
12 - No Place To Go
Download