Soundtrack - One Tree Hill (2005)
Bit rate:
192 kbps
Frecuency:
44.1 kHz, Joint Stereo
Size:
74 MB
Genre, Style:
Soundtrack, Rock
Free Hosting:
MegaUpload.com
Covers:
No
ID3v1:
Yes
ID3v2:
Yes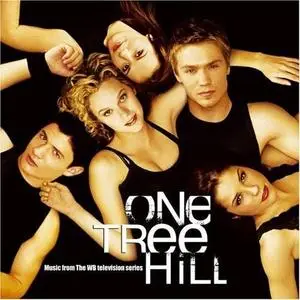 01. I Don't Want To Be - Gavin DeGraw
02. Kill - Jimmy Eat World
03. Re-Offender - Travis
04. The Good Kind - The Wreckers (Michelle Branch and Jessica Harp)
05. Overdue - Get Up Kids
06. Funny Little Feeling - Rock-N-Roll Soldiers
07. Glad (Acoustic) - Tyler Hilton
08. Shoot Your Gun - 22-20s
09. Sidewalks - Story of the Year
10. When the Stars Go Blue - Tyler Hilton / Bethany Joy Lenz
11. Everybody's Changing - Keane
12. Mix-tape - Butch Walker
13. The First Cut Is the Deepest (Acoustic) - Sheryl Crow
14. Lie in the Sound - Trespassers William

Amazon.com
Anchored by a muscular, yet funky live version of Gavin DeGraw's theme song "I Don't Want to Be," this collection of music from – and, of course, "inspired by" – the hit WB series walks the fine line between stock-in-trade teen musical angst and decidedly more AC-friendly fare with its dignity intact. Its emotionally charged mix-tape sensibility comes courtesy of series creator/producer Mark Schwan and his music supervisors, a team who showcase the earnest contributions of show star/troubadour Tyler Hilton (including a winning duet with co-star Bethany Joy Lenz covering Ryan Adam's "When the Stars Go Blue") amidst music that's often moodier (Travis' fine "Re-Offender," the languorous "Lie in the Sound" by Trespassers William) and more aggressive ("Shoot Your Gun" by UK trio 22-20s). Still, it's an album whose heart is tender, as ably demonstrated by The Wreckers' (a collaboration between Michelle Branch and Midwest singer-songwriter Jessica Harp) bright harmonies on "The Good Kind" and an inviting acoustic version of Sheryl Crow's Grammy-nominated "First Cut is the Deepest." –Jerry McCulley
Album Description
With "One Tree Hill" becoming a youth fave in its second season its alternative pop/modern rock earns its own album. Music from the WB Television Series "One Tree Hill" features six exclusives, including Sheryl Crow's acoustic version of her hit "The First Cut is the Deepest" and Gavin Degraw's live rendering of his hit "I Don't Want To Be". Modern pop reaches its peak on One Tree Hill.
http://www.megaupload.com/?d=03ATU1L6
pass:
vicious
Enjoy it :)