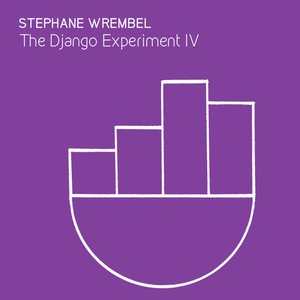 Stephane Wrembel - The Django Experiment IV (2019) {Water Is Life Records}
FLAC (tracks) - 16bit/44.1kHz - Digital Download -> 315 Mb | MP3 @320 -> 137 Mb | Cover | 5% repair rar
© 2019 Arte Boreal Records / Water Is Life Records
Jazz / Gypsy Jazz / New Acoustic / Guitar
Stephane will release The Django Experiment IV on his own Water is Life Records on January 23, 2019, which marks the 109th anniversary of the birth of Reinhardt, who is widely considered one of the greatest musicians of the twentieth century.

On this album, Wrembel is once again accompanied by long-time collaborators Thor Jensen (guitar), Ari Folman Cohen (bass), Nick Anderson (drums) and special guest Nick Driscoll on saxophone and clarinet. In addition to 1 song composed by Django Reinhardt, the 9 songs include compositions by "Kamlo", Renee Lebas, Gerald Marks/Seymour Simons, Isham Jones/Gus Kahn, Edgar Battle/Eddie Durham, Mongo Santamaria and 2 traditional songs. The Django Experiment IV was recorded, and mastered by Eric Ritter at The Windmill Recording Studio in New York City.
Musicians
Guitar -
Stephane Wrembel
Guitar -
Thor Jensen
Bass -
Ari Folman Cohen
Drums -
Nick Anderson
special guest
Nick Driscoll
- saxophone and clarinet
Tracks
01 - Topsy
02 - Valse pour Jeanette
03 - I'll See You in My Dreams
04 - Ou es-tu mon amour?
05 - All of Me
06 - Nuages
07 - Petriarka
08 - Les deux guitares
09 - Afro Blue
10 - Valse pour Jeanette, pt. II
–––––––––––-
DON'T MODIFY THIS FILE
–––––––––––-
PERFORMER: auCDtect Task Manager, ver. 1.6.0 RC1 build 1.6.0.1
Copyright © 2008-2010 y-soft. All rights reserved
http://y-soft.org
ANALYZER: auCDtect: CD records authenticity detector, version 0.8.2
Copyright © 2004 Oleg Berngardt. All rights reserved.
Copyright © 2004 Alexander Djourik. All rights reserved.
FILE: 09 - Afro Blue.flac
Size: 77491084 Hash: 46CD19F3805EEC8506B40D686C6DE128 Accuracy: -m0
Conclusion: CDDA 100%
Signature: D919A79E4C47ED83AA1070F103C6EA9C0E52EFE0
FILE: 08 - Les deux guitares.flac
Size: 21129052 Hash: 38A1E8DD45A4C9A5D07EB76384522BB4 Accuracy: -m0
Conclusion: CDDA 100%
Signature: B97E89905D76EDCBB377C980C748737950FB1A4B
FILE: 07 - Petriarka.flac
Size: 22084227 Hash: 2C86684E304C4B2598EE06ACD6FCA80B Accuracy: -m0
Conclusion: CDDA 100%
Signature: 4B2D43BA46DE83E1F8BABF6C1E7A72047BA7CEFD
FILE: 06 - Nuages.flac
Size: 18520560 Hash: 902C4C590AC8DACF17408B337FB13F60 Accuracy: -m0
Conclusion: CDDA 100%
Signature: 433E3D481A51C3C1D3B5319DD06968787F4BEB12
FILE: 05 - All of Me.flac
Size: 22495097 Hash: 26EFB4C896FF9FE3807A4D68FB084CCC Accuracy: -m0
Conclusion: CDDA 100%
Signature: DB6D183C75217B640448CB82FF3BEEFD70BA7276
FILE: 04 - Où es-tu mon amour_.flac
Size: 22316459 Hash: EA6B1FA4C3757E5B0FEB9CC064FD4BC0 Accuracy: -m0
Conclusion: CDDA 100%
Signature: FD313D3096E02252B207E369FBDBF953AF697C9D
FILE: 03 - I'll See You in My Dreams.flac
Size: 34835365 Hash: B3A9DBE0D34F62FBC1AE9C7D5457BFE1 Accuracy: -m0
Conclusion: CDDA 100%
Signature: C47E51998A09A35B4F2F4D134F7AE26625514F3A
FILE: 02 - Valse pour Jeanette.flac
Size: 31228836 Hash: 5877CB5AF4A16AE92297E21E441FAC50 Accuracy: -m0
Conclusion: CDDA 100%
Signature: 0CB1DB95AC0A1A8C3BACF7B7EE490601310CB728
FILE: 01 - Topsy.flac
Size: 31268015 Hash: 8DE05A6A3D4D168F140EF90AC893D8EE Accuracy: -m0
Conclusion: CDDA 100%
Signature: 3CB10E0987826529B5F9C85638650AD14A081F19
FILE: 10 - Valse pour Jeanette, pt. II.flac
Size: 33061453 Hash: C64FE15A72C7EF14CC710F4EDBDED35F Accuracy: -m0
Conclusion: CDDA 100%
Signature: C9B936B12A0472E8B78872E1C66AF32440862882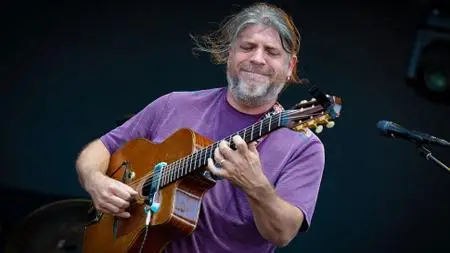 see more Stephane Wrembel…
===