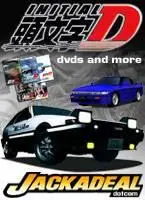 SUPER EUROBEAT presents Initial D Fourth Stage D SELECTION
Japan Pala Pala | MP3 320/224/192/128Kbps | Oxyshare 122MB
file name:Initial D Fourth Stage D Selection+.rar
artists:many singers
album name: Initial D Fourth Stage D Selection+
language: English + Japanese
file upload date: 2006-07-11
File download link:
http://www.oxyshare.com/get/121047133344b36aea2dd9c0.16415492/Initial
D Fourth Stage D Selection+.rar.html
file format:MP3
file size: 122MB
sample rate: 320/224/192/128kbps
Super Eurobeat (Japanese: スーパー ユーロビート also "SEB") is a Japanese CD compilation series of Eurobeat music. The series itself is one of the longest running in the entire world. It has been running for over fifteen years and consists of over 160 volumes. Originally, Time Records, Flea Records and Discomagic were some of the record labels that appeared on the original Super Eurobeat albums. The series began as a Beat Freak release, which lasted for 8 albums, after that the series was changed over to Avex, and that's also when A-Beat C joined in. The first 10 volumes of Super Eurobeat are mostly italo-disco, which is quite different from the modern eurobeat. The slower beats, and serious 80's tone make this music stick out from the rest.
After Super Eurobeat had transferred to avex trax, the CDs themselves were released at a constant rate for the most part, save a few instances where two CDs came out the same day and that Super Eurobeat was not produced for a good portion of a year. In 1994, the original 8 Super eurobeats were also re-released under avex trax. The pattern of Super Eurobeat albums were usually 2-3 regular albums, a nonstop album, 2-3 albums, a nonstop album, 2-3 albums, and a large compilation album (usually a request countdown). These compilation albums generally fall on every tenth album. Early regular albums contained 13 extended tracks, while recenty regular albums contain 18 CD-edit tracks.
Since the 150s, every SEB has been a normal 18 track release with every 10th album being a compilation album with an extra DVD usually containing ParaPara. 150 was an Anniversary mix with Disc 1 being the History of Eurobeat and Disc 2 being the History of J-Euro (this is out of the oridinary), and 160 was a request countdown (like the other tenth albums of the 100s are). This pattern is expected to continue.
About Initial D
Initial D (頭文字D Kashiramoji D or イニシャルD Inisharu Dī, pronounced i-'ni-shal 'dE) is a manga by Shuichi Shigeno which has been serialized in Kodansha's Young since 1995. It has been adapted into an anime series by Avex and a live-action film by Avex and Media Asia.
The anime and manga focus on the world of illegal Japanese street racing, where all the action is concentrated in the mountain passes (called Tōge) and never in cities nor urban areas, and the drift racing style is emphasized in particular. Keiichi Tsuchiya helps with editorial supervision. The story is centered around the Japanese prefecture of Gunma, more specifically on several mountains in the prefecture and in and their surrounding cities and towns.
Background
Keisuke vs Takumi, the first battle.
Set in the late 1990s, it follows the adventures of Takumi Fujiwara, an eighteen year old who helps his father run a tofu shop by delivering every morning to a hotel over Mount Akina in Gunma Prefecture with his father's Toyota Sprinter Trueno GT-APEX. Having driven the mountain pass every morning to deliver tofu (for five years before his first race), Takumi's driving skill is highly developed.
In mountain pass racing, power is not the only key to winning. Balance, skill, and courage are what is needed to win. Mountain pass racing (also known as "touge") is divided into two areas, either Downhill or Hillclimb (Uphill). The hillclimb relies more on the car's power and the driver's acceleration control. The downhill depends primarily on the driver's braking and steering techniques, and requires less raw power from the car..
The story begins when racers of the Red Suns (a team from Mt. Akagi *NB: The town found at the foot of here is Maebashi so it is safe to assume the team takes residence here*) come to challenge the local Speed Stars into a "friendly" race. Not wanting to be humiliated, the Speed Stars take this as a challenge and decide it to be a race for pride; however, when the Speed Stars' team leader Iketani has an accident during a practice run, they are immediately in a bind for a new racer on the downhill.
After appealing to the man known as Bunta Fujiwara (Takumi's father) to take his place, Iketani is confident that the old man (who is reputedly known as the "ghost of Akina") will come to save the day. But when the race day comes, Takumi appears with the eight-six (the Trueno) instead. And so begins the new legend of Akina's legendary eight-six.
Each car is referred to most often by its chassis or engine code. For example 86 is the chassis number for the Toyota AE86 Levin/Trueno.
Initial D follows the development of Fujiwara Takumi into a racer. From the beginning, Takumi was able to win on training alone. As the racers get harder, Takumi is forced to change, and evolve with each race. Takumi is forced to think, learn new driving methods, and find news limits of himself and his car. With every race, Takumi finds himself slowly evolving into the skill level of a professional racer…………..