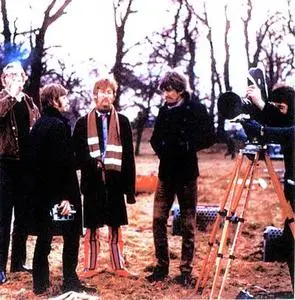 The Beatles - Strawberry Lane
MP3 | 192 kbps | 65 tracks | Winrar Archives : 3 x 47.68 Mb & 1 x 36.06 Mb
Strawberry Fields Forever and Penny Lane demos, outtakes and remixes.
This perhaps is the BEST SOUNDING collection of both Strawberry Fields and Penny Lane outtakes available!
Disc One - Demos and Sessions
Strawberry Fields Forever for all tracks excepted number 40
Tracks 1-9: Santa Isabel Demos
Tracks 10-14: Kenwood Demos 1
Tracks 15-25: Kenwood Demos 2
Tracks 26-27: Sessions 1
Tracks 28-35: Sessions 2
Tracks 36-39: Sessions 3
Track 41: (not listed) John Lennon SFF Kenwood demo(?)
Penny Lane -Tracks 40: Sessions
Track #41 is not listed on the cd artwork.
Disc Two - Remixes
Strawberry Fields Forever 1-2, 8-12, 17-19, 21-22
Penny Lane 3-7, 13-16, 20, 23-24
Tracks 1-7: Early Mixes
Tracks 8-16: Released Remixes
Tracks 17-20: John Barrett Remixes
Tracks 21-23: Anthology Remixes
Track 24: (not listed)- George Martin
More details
:
http://www.bootlegzone.com/album.php?name=SS-069§ion=1
http://www.bootlegzone.com/album.php?name=SS-070§ion=1
Link
:
http://rapidshare.de/files/36472189/SL.part1.rar.html
http://rapidshare.de/files/36473023/SL.part2.rar.html
http://rapidshare.de/files/36473910/SL.part3.rar.html
http://rapidshare.de/files/36474661/SL.part4.rar.html
Pochettes
:
http://rapidshare.de/files/35777255/Pictures.rar
Password
: A4M3L5A2