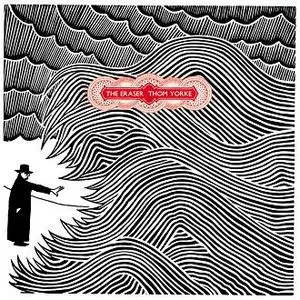 Thom Yorke - The Eraser (2006)
Thomas Edward Yorke (born October 7, 1968 in Wellingborough, Northamptonshire, England) is best known as the lead singer of the English alternative rock band Radiohead. He has also recorded as a solo musician: his debut album, The Eraser, was released 10 July 2006 in the UK and 11 July in the US.
He mainly plays electric guitar, acoustic guitar and piano, but has also played drums and bass guitar (notably during the Kid A and Amnesiac Radiohead sessions). He has one brother, Andy, ex-vocalist of the band the Unbelievable Truth. Yorke currently lives in central Oxford with his partner, Rachel Owen, a printmaker who holds a doctorate in art history, and their two children, Noah, born in 2001 (to whom the Radiohead album Amnesiac was dedicated) and Agnes Mair, born 2004 (to whom Yorke dedicated The Eraser).
Tracklist:
1. 4:56 The Eraser
2. 4:03 Analyse
3. 4:13 The Clock
4. 4:50 Black Swan
5. 3:36 Skip Divided
6. 5:14 Atoms For Peace
7. 4:16 And It Rained All Night
8. 4:39 Harrowdown Hill
9. 5:15 Cymbal Rush
Download
:
password =
www.AvaxHome.ru