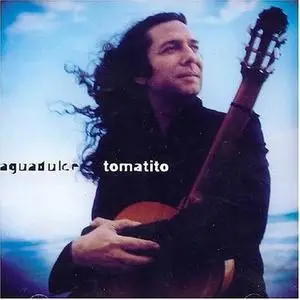 Tomatito - Aguadulce (2004)
Flamenco
MP3 | 320 kbps | 8 tracks | 84.53 MB
"Tomatito is my favorite flamenco guitarist living today. This album is a wonderful effort from Tomatito and every bit as entertaining as his other solo efforts. The album does have some mainstream, flamenco-inspired tunes, but never strays from the genre. The recording and mastering is excellent and well produced. Whether you are a fan of traditional flamenco guitar or just a novice listener of duende, this album is a great addition to anyone's collection. I recommend any and all of Tomatito's recordings and Aqua Dulce is a brilliant example of the guitar masterery of Tomatito."
- ThrottleJockey, Amazon.com