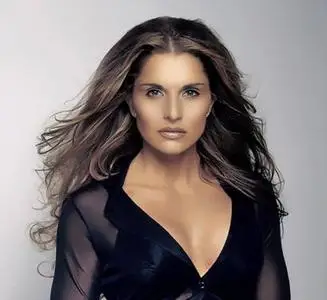 Artist:
Veronica Martell
Title of Album:
The Art Of Intimacy
Year of Release:
2005
Genre:
Jazz, Vocal Jazz
Bitrate/Quality:
320 kb/s
WebSite:
http://www.veronicamartell.com
With the release of "The Art Of Intimacy" in 2005, Veronica Martell finally brought her exquisite voice to American mainstream audiences confirming what international jazz audiences have known for years, Martell is a "great voice that instantly catches you" as declared by the Danish Daily News.
Though she grew up listening to pop music, Martell was also influenced by the music in her parents record collection - artists like Ella Fitzgerald, Etta James, Tony Bennett, Frank Sinatra, Sarah Vaughn and Nancy Wilson. Raised on pop and fine tuned on the classics she began to form her own unique vocal styling which would grow to embrace a mix of genres and lead to work with TNNs Nashville Network, Off-Broadway Productions, television, radio and movie soundtrack recordings.
For several years Martell was a fixture on the New York nightclub scene playing at The Carnegie Club, The Supper Club, and Windows On the World. After the success of her first CD, Big City Swing (1999), she began an international tour, which included an acclaimed performance at the Copenhagen Blues Festival and an appearance on Good Morning Denmark.
Martell won the adoration of internet audiences as well. She was chosen for the special segment Women of MP3.com which highlighted the careers of successful women in independent music and Beauty in Jazz which focused on the most beautiful women in jazz music.
Her eagerly awaited second release, Lucky, arrived in 2002 and soon made its way up the charts of worldwide jazz radio with the track Romancing the Blues repeatedly hitting top 100 jazz countdowns for the year. After touring extensively in Scandinavia where she built a substantial following, her European Tour culminated with performances at the Tuno Jazz Festival and the world-renowned Copenhagen Jazz Festival in Tivoli Gardens.
In 2003, Veronica's single Too Young for the Blues was featured on the compilation CD "Jazz In Celebration of Life" that included tracks by Tony Bennett, Miles Davis, Sara Vaughn and Charlie Parker among others. More recently Martell's single Dreams from The Art of Intimacy was featured on JAZZIZ's 2005 compilation CD "A Little Blues in the Mix".
Martell also recently teamed up with jazz great Kevin Mahogany on his chart topping 2004 CD entitled "Big Band" for what Jazz Times playfully referred to as a sinfully dusky duet on Its Alright with Me. Veronica resides in New York City and is currently completing her fourth CD entitled, The Great City.
"a winning combination of traditional stage presence and modern day charisma"
– The Danish Times.
"One of the hottest talents in jazz"
– Jazz Review
"a remarkable vocal talent with an exquisite four octave range"
– All Music Guide
"THE ART OF INTIMACY" by VERONICA MARTELL
This is probably the best CD I've heard in years. Veronica Martell has
a voice that's utterly compelling. It's seductive as well as profound.
The Art of Intimacy is unlike her previous recordings in that she
sticks with an airy approach to her vocal performances that ties the
mood of the entire CD into a cohesive whole.
The one exception is the final track, "Why Do People Fall in Love",
where her voice goes through a variety of shades and colors that is no less than captivating. It is here where Veronica Martell proves what a well-seasoned singer she is.
The opening track, Fleetwood Mac's "Dreams" is a total surprise.
Obviously not satisfied with replicating the original, Veronica makes it her own. She even seems to have a deeper understanding of the lyrics than the composer.
The rest of the CD is equally beautiful and unique. The production is perfect and the performances of the players, especially Trio Da Paz, is inspired.
– Ed Palermo,
Ed Palermo Big Band
- - - -
VERONICA MARTELL | The Art of Intimacy | Apria Records
I never thought I could ever like any other version of Fleetwood Mac's classic, "Dreams"… Until I heard Veronica Martell's smoky, jazz-flavored interpretation on her stunning new release THE ART OF INTIMACY. And that's just the first track on a very solid collection of striking vocals from this amazing singer. THE ART OF INTIMACY includes a tasty, well-paced set of tunes ranging from straight-ahead jazz in the tradition of Veronica's early idols, like Ella, Etta, Sarah, and Nancy… To a more contemporary style, influenced by the likes of Stevie and Anita. She's surrounded her clear, warm, beautiful voice with some of NYC's top session players, and has picked an impeccable crop of material as well. In addition to "Dreams," Ms. Martell sings two Pete Belasco compositions, the cool John Smatla (Ultrablue) track, "Blind," three of her own originals, including the beautifully bossa "Better with Time," and even gives new life to the folk spiritual, "Wayfaring Stranger." For many years a fixture on the New York nightclub scene, Veronica Martell has become a hugely popular and well-known performer in Europe, with prestigious Copenhagen Blues Festival and Copenhagen Jazz Festival appearances to her credit. Now it's time for North America and the rest of the World to get to know this incredibly talented vocalist. You can start the ball rolling for yourself by picking up a copy of THE ART OF INTIMACY, her third album to date, and becoming a big fan of Veronica Martell's… just like I have.
– Scott O'Brien
- - - -
Veronica Martell Expresses THE ART OF INTIMACY on debut for Apria Records
With her boldest offering to date, the multi-talented Veronica Martell shows a very different side of her musical personality. THE ART OF INTIMACY, her label debut for Apria Records features her take on one of love's greatest emotions – intimacy. Critically acclaimed for her previous CDs, BIG CITY SWING, LUCKY, and singles "Too Young For The Blues" from JAZZ-IN CELEBRATION OF LIFE (which benefited the American-Italian Cancer Society) and "It's Alright With Me," released on KEVIN MAHAGHONY BIG BAND, Martell reaches new creative heights with this debut release for Apria. Special guests David Mann, Hernan Romero, Trio da Paz, add their intimate flavors to several tracks. However, THE ART OF INTIMACY is powered by contemporary, deeply sculpted vocals and articulate phrasings that Veronica Martell has specifically crafted for her label debut. Her constantly evolving, imaginative storytelling on such songs as "Dreams," "Love Don't Pay The Bills" and "Why Do People Fall In Love?" evokes the essential theme and beautifully expresses her overall philosophy of intimacy. An artist the All Music Guide describes as "a remarkable vocal talent… with an exquisite four octave range" the Art of Intimacy is setting the stage to make Veronica Martell a household name.
– Paula Edelstein
Musicians:
Veronica Martell (vocals); Kenny Rampton (trumpet); Bob Shepard (tenor & soprano saxophone); David Mann (saxophones); Gary Valente, Bob Magnusson, Bob Hanlon (horns); Ted Brancato, Allen Farnham, Matt King (piano); Tony Viscardo, Herman Romero, Romero Lubambo (guitar); Cliff Schmitt, Jeff Carney, Nilson Matta (bass); Buddy Williams, Tim Horner (drums); Emedin Rivera, Frank Valdes, Eduardo DaFonseca (percussion); Joyce Hammann, Laura Seaton, Carol Pool, Richard Locker (strings)
Tracks
01. Dreams (Nicks) 4:43
02. Without, Within (Belasco) 3:43
03. Blind (Smatla) 4:33
04. Better With Time (Martell, Viscardo) 4:05
05. Sometimes I Wonder Why (David, Reid) 5:10
06. Love Don't Pay the Bills (Belasco) 4:09
07. So Different Now (Martell, Viscaro) 4:17
08. Eleven Seventeen (Belasco, Martell) 4:06
09. Wayfaring Stranger 3:56
10. Why Do People Fall in Love (Murphy, Wildhorn) 7:23
URL:
Veronica Martell - The Art Of Intimacy.part1
Veronica Martell - The Art Of Intimacy.part2