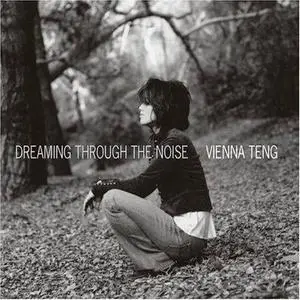 Artist:
Vienna Teng
Album:
Dreaming Through The Noise
Genre:
Vocal, Adult Alternative, Singer-Songwriters
Release Date:
July 25, 2006
Quality / Bitrate:
MP3 / 320 kbit/s
WebSite:
http://viennateng.com/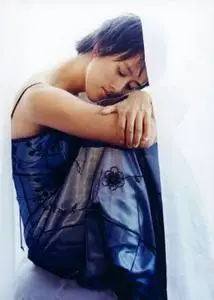 Editorial Reviews
Amazon.com
Experimental singer-songwriter Vienna Teng arrives at her ambitious third album at the peak of her considerable powers, with renowned producer/bassist Larry Klein (Joni Mitchell, Madeleine Peyroux) providing a more textured and atmospheric landscape. Contributions from musicians Jay Bellerose (Paula Cole, Duncan Sheik), Carla Kihlstedt (Tom Waits), and Marc Orton (Bill Frisell) make Teng's piano-based, jazzy chamber-folk shiver with new intimacy. But at the core, she remains as seductive and transcendent as ever, even as lyrically she takes more of a storytelling approach. Marrying complex melodies and moody tones to captivating lyrics about fevered longings, unspoken truths, and uncharted suffering, the former software engineer pulls listeners into a secret, subterranean world that is often as murky and disturbing as it is wondrous. On "Whatever You Want," a dutiful "company man" and his perfect wife pull back the curtain to reveal a disquieting darkness. In "I Don't Feel So Well," an unbalanced woman issues a provocative warning to a potential lover ("I thought you should know before you fall"). And on "Now Three," delicate cello lines play off a nearly mystical lyric about prenatal knowing. Teng delivers all 11 offerings in a chillingly pure soprano, multitracking her own voice 32 times on the Hurricane Katrina-inspired (if also overlong and ponderous) "Pontchartrain" to achieve something reminiscent of a Latin liturgical piece. Not yet 28 and frighteningly gifted ("Lake Pontchartrain is haunted: Bones without names, photographs framed in reeds"), Teng seems to know your own soul better than you do–the exquisitely beautiful "Recessional," which inspires the album title, may make you rethink your whole life. The album's most uplifting and hopeful cut: "City Hall," inspired by San Francisco's decision in 2004 to recognize gay marriage. ("Ten years waiting for this moment of fate / When we say the words and sign our names / If they take it away someday / This beautiful thing won't change.") Count Dreaming Through the Noise among the "can't miss" records of 2006. –Alanna Nash
Product Description
One might call quitting a lucrative job as a software engineer for a life as a singer-songwriter a risky career move. Fortunately for Vienna Teng, it has paid off. Within two years of leaving her Silicon Valley career behind, 27-year-old Teng has appeared on the CBS Early Show, Late Night with David Letterman, and NPR, and has gained a large devoted fanbase through constant touring, selling 60,000 copies of her first two albums. Vienna Teng reaches a new musical pinnacle on her third album, and debut for Zoë/Rounder, 'Dreaming Through the Noise.' Producer Larry Klein (Joni Mitchell, Madeleine Peyroux) provides Teng with the perfect setting for an unforgettable set of chamber-folk compositions, which showcase her sharp lyrical prowess as well as her skills as an accomplished pianist. The album's eleven original songs show both an amazing lyrical depth and a broad musical scope, which ranges from the perfect pop simplicity of "Whatever You Want" to the stunning musical tour de force of "Ponchartrain." Clearly her most ambitious work to date, 'Dreaming Through the Noise' confirms Vienna Teng as a brilliant young songwriter at the top of her craft.
01. Blue Caravan
02. Whatever You Want
03. Love Turns 40
04. I Don't Feel So Well
05. City Hall
06. Nothing Without You
07. Transcontinental, 1:30AM
08. 1 BR/1 BA
09. Now Three
10. Pontchartrain
11. Recessional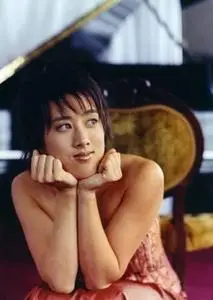 produced by Larry Klein
Jay Bellerose — drums, percussion
Debra Fong — violin
Marika Hughes — cello
Carla Kihlstedt — violin
Dina Maccabee — viola
Frank Marocco — accordion
Dean Parks — guitars, mandolin, pedal steel
David Piltch — bass
Vienna Teng — vocals, piano
Lee Thornburg — flugelhorn, trumpet
strings arranged by Mark Orton
engineered and mixed by Helik Hadar
URL's:
Vienna Teng - Dreaming Through The Noise.part1 - 57.22 MB
Vienna Teng - Dreaming Through The Noise.part2 - 52.57 MB
pass:
pshvetik