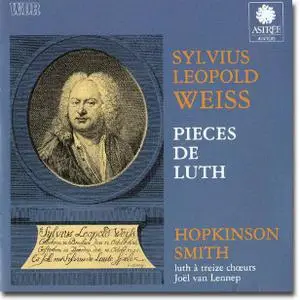 Sylvius Leopold Weiss, Pièces de luth - Hopkinson Smith
Astrée E8718 | EAC FLAC Lossless + scans + tablatures | ~316 MB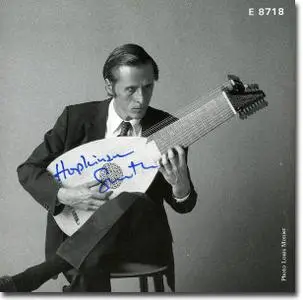 À scarabou, avec remerciement.
Suonata en la mineur
1. Prelude
2. Allemande (andante)
3. Courante
4. Sarabande (andante)
5. Menuet I - Menuet II
6. Presto
7.
Fantasie en ut majeur
Suonata en fa dièse mineur
8. Prelude
9. Allemande (andante)
10. Courante
11. Bourrée
12. Sarabande: Grave
13. Menuet
14. Presto
15.
Tombeau sur la mort de Mr. de Logy, arrivée 1721
Luth à treize choeurs de Joel van Lennep, 1980
Enregistrement réalisé en l'église romane de St Lambert des Bois, Yvelines, en juin 1989.
––––––
Included is the tablature transcription of the Dresden Manuscript of Weiss, by Richard Civiol.
Download:
http://www.ftp2share.com/file/14896/WeissHopkinsonSmith.html
See my previous posts of lute works performed by Hopkinson Smith:
•
Robert de Visée, théorbe
•
Charles Mouton
•
Bach, Lute Works
•
Ennemond Gaultier ("Le Vieux Gaultier")
•
Jacques Gallot ("Le Vieux Gallot de Paris")