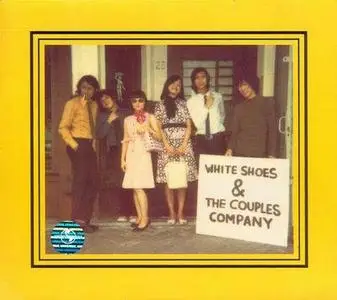 Rapidshare | Q: VBR HQ | Year: 2005 | Genre: Indie/Pop | Size: 57MB
This is not a company producing shoes, couples or couples in white shoes. This is a band influenced by the acoustic spirit of 1930s classic jazz musicians, updated with classic strings arrangement, retro disco, easy listening acoustic ballads and a small, 1970s keyboard. The music is a swirl of Indonesian retro pop and jazz layered with charming, distinct melodies and orchestration. The retro feel is also reflected in the band's preference for 60s hairdos and clothing.
In August 2002, Sari and Rio took their relationship one step further and formed a band. They asked close friend Saleh to join but a trio was not what they had in mind. They then asked their friends Ricky and Mela, a young married couple, to join. They agreed but could only join a few months later because they were still preoccupied with teaching and playing in several orchestras. At last the band came together in 2004 when John joined as drummer after a long stint as an additional player.
For a start, try download track titled
Sunday Memory Lane
(Track 6).
Track listing
01 Simple Overture
02 Nothing to Fear
taste
03 Tentang Cita
04 Windu & Defrina
05 Runaway Song
taste
06 Sunday Memory Lane
taste
07 Brother John
08 Senandung Maaf
09 Senja
10 Nothing to Fear (Woodwind Version)
11 Topstar
Download here