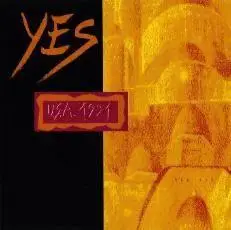 Yes - Union Tour Live in the USA 1991
MP3 320 Kbps | Include covers | 1 CD | 170 Mb
Genre: Progressive Rock
From Wikipedia: Yes is a British progressive rock band that formed in London in 1968. Despite many lineup changes, occasional splits and many changes in popular music, the band has endured for over 35 years and still retains a strong international following. Their music is marked by sharp dynamic contrasts, often extended song lengths, and a general showcasing of its members' instrumentalism. Probably the most ambitious musically of their genre, Yes manages to use symphonic and other so called "classical" structures with their blend of musical styles - including some innovations - in a happy constructive "marriage" of music.
Tracklist:
01 - Rhythm Of Love
02 - Shock To The System
03 - Heart Of The Sunrise
04 - Owner Of A Lonely Heart
05 - And You And I
06 - Changes
07 - I've Seen All Good People
08 - Lift Me Up
09 - Roundabout
Rapidshare:
Yes Live Part 01
Yes Live Part 02
When Union was released, the idea of having eight key band members playing together on it sounded like a very good idea. Some people loved the "supergroup" and some people hated it. I bought this album right after it was released and loved it. As of today, it's still one of my favorite Yes albums. It has live versions of old Yes classics and some material from Union. I believe if you like Yes, it's definately worth downloading it.
This is my first posting here. Comments are more than welcome.
FYI, the RAR files have 3% recovery and are encrypted using the default password here.