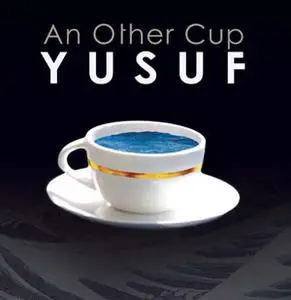 Yusuf (Cat Stevens) - An Other Cup(2006) Genre: Pop
MP3 | VBR 192 Kbps | 60,1 Mb
28 Jahre ließ Yusuf fast auf den Tag genau verstreichen, um mit dem gelungenen Comeback-Album An Other Cup ein Lebenszeichen an die Pop-Welt zu senden. Die größte Überraschung dabei ist, dass sich der sensible Sänger und Songwriter in die musikalischen Fußstapfen seiner alten Existenz zurück begibt: dem hoffnungslosen Romantiker Cat Stevens.
Der Superstar der auslaufenden Sechziger und frühen Siebziger, Schwarm aller jungen Mädchen und Hippies verabschiedete sich 1978 mit dem vorläufig finalem Album Back To Earth von der großen Bühne. Innerlich hatte der als Steven Demetre Georgiou in London geborene Sohn eines griechischen Zyprioten und einer Schwedin schon abgeschlossen, denn nach einem Schlüsselerlebnis (Beinahetod durch Ertrinken) und dem Studium des Koran konvertierte der millionenschwere Brite zum Islam. Es folgten fast drei Dekaden mit seitenfüllenden, teilweise interpretationswürdigen Irrungen, Wirrungen, Enttäuschungen, Missverständnissen, Kinder- und Weltmusikplatten und großem sozialen wie religiösen Engagement. Vergessen wurde der sich nun Yusuf Islam trotz einschneidender Veränderungen nennende Weltstar nie. Nachdem er sich sehr lange weigerte, in seiner englischen Muttersprache zu singen, tauchte Yusuf im neuen Millennium immer wieder im Rahmen von Wohltätigkeitsveranstaltungen wie Live Aid, Benefiz für die Erdbebenopfer im Indischen Ozean oder Nelson Mandelas 46664 auf. Als Yusuf nimmt der Gutmensch, der alle Gewinne aus Plattenverkäufen spendet, die Inhalte auf, die seine Songs als Cat Stevens prägten: Frieden, Kinder, Natur, Liebe, eine bessere Welt. Die spirituellen Texte auf dem nahtlos an alte Zeiten anknüpfenden An Other Cup sind wie gewohnt ein einfacher Sprache gesungen und zumeist sparsam arrangiert, werden von Akustik-Gitarre und Piano wie sanften Streichern zwischen Kunst und Kitsch untermalt. Unter den elf Liedern, die frei von religiösem Eifer sind, befindet sich mit "Green Fields, Golden Sands" eine schon seit 1968 in der Schublade liegende Komposition. Zusammen mit der als Kommentar zu verstehenden Coverversion "Don't Let Me Be Misunderstood" zeigt Yusuf, dass er nicht als Prediger sondern mitteilungsbedürftiger Mensch ein Stückchen in die Musikwelt zurück gekehrt ist, die er einst mitprägte.
Mit dem Soundtrack zu "Harold & Maude" wurde Cat Stevens weltberühmt - dann verschwand er von der Bildfläche und wandte sich dem Islam zu. Jetzt ist er wieder da mit neuem Namen und neuem Album: "Yusuf Islam - An Other Cup" ist das erste Album dieser Legende seit 27 Jahren! Yusufs unverkennbare Stimme zieht jeden in seinen Bann, der Songs wie "Morning Has Broken" oder "The First Cut Is The Deepest" liebt. Yusuf ist Botschafter zwischen westlicher und islamischer Welt und wurde dafür mit mehreren humanitären Preisen geehrt. Produziert wurde das Album mit Hilfe von Rick Nowells, der auch schon für Madonna, Rod Stewart, Dido und andere gearbeitet hat und enthält natürlich die erste Single "Easy / Where True Love Goes".
1. Midday (Avoid City After Dark)
2. Heaven/Where Tru Love Goes [from Moonshadow]
3. Maybe There's a World [from Moonshadow]
4. One Day at a Time
5. When Butterflies Leave
6. In the End
7. Don't Let Me Be Misunderstood
8. I Think I See the Light
9. Whispers from a Spiritual Garden
10. Beloved
11. Girlfriends, Golden Sands
http://2fjsp5nee0.rapidsafe.de
Passwort:qwertz