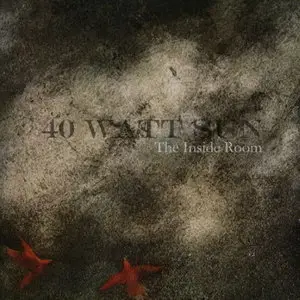 40 Watt Sun - The Inside Room (2011)
Mp3 | 320 Kbps | 96 MB | United Kingdom
Doom Metal
After a considerable delay, the release of 40 Watt Sun's debut album is now finally close at hand. This new British band consists of former Warning-front man Patrick Walker (vocals, guitars), drummer Christian Leitch of The River and bassist William Spong, and the two bands named should already give you a good idea of what is to be expected here. For those who bitterly regretted the split-up of Warning, this is not only a gleam of hope on the horizon, it is a sun which actually shines much brighter that 40 watts would allow for. In fact, I believe that no fan of the aforementioned bands could possibly be disappointed by this.
Track List:
1. Restless
2. Open My Eyes
3. Between Times
4. Carry Me Home
5. This Alone
Total playing time 47:35