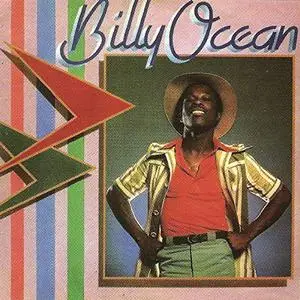 Billy Ocean - Billy Ocean (Expanded Edition) (1975/2019)
WEB FLAC (Tracks) - 356 MB | Cover | MP3 CBR 320 kbps - 123 MB | 00:50:14
Pop, Disco, Soul | Label: Sony Music
Way before hook-smart pop/R&B ditties like "When the Going Gets Tough" and "Get Outta My Dreams, Get Into My Car" established Billy Ocean as a world-wide '80s radio icon, the singer was belting out '60s-laden soul workouts and ballads that mainly stuck a chord with U.K. audiences. This youthful debut outing boasts a nice balance of slow and fast numbers, and finds Ocean putting an abundance of energy into each track (at times perhaps a bit over-exerted). And though his style may not be as developed as on his '80s albums, there's no lack of vigor or enthusiasm. From the earnest, Motown-privy grooves of the pleading "Love Really Hurts Without You" and subtle "Let's Put Our Emotions in Motion" to the riveting pace of the assertive "Tell Him to Move Over," the album's 11 tracks provide a thorough examination of some of the many emotions associated with love. Given, this is not an unusual context for any form of popular music; but Ocean and his co-writers' down-to-earth lyrics and the singer's remarkably sensitive delivery make it a special listen. Whether it be the shy falsetto he employs on "Let's Do It All Again" or his straightforward tenor vocal on "Eye of a Storm," there's an unmistakable personal feeling that defines what "soul" is all about. His approach may not be as raw or deep as "soul" conventionally suggests, but it's just as real.
TRACKLIST
01. Tell Him to Move Over
02. Stop Me (If You've Heard It All Before)
03. (Let's Put Our) Emotions In Motion
04. Let's Do It All Again
05. Love Really Hurts Without You
06. Whose Little Girl Are You
07. Soul Rock
08. One Kiss Away
09. Hungry for Love
10. Eye of a Storm
11. L.O.D. (Love on Delivery)
12. Cream on the Top
13. You're Running Out Of Fools
14. Mr Business Man
15. Red Light Spells Danger
16. Sweet Memories
–––––––––––-
DON'T MODIFY THIS FILE
–––––––––––-
PERFORMER: auCDtect Task Manager, ver. 1.6.0 RC1 build 1.6.0.1
Copyright © 2008-2010 y-soft. All rights reserved
http://y-soft.org
ANALYZER: auCDtect: CD records authenticity detector, version 0.8.2
Copyright © 2004 Oleg Berngardt. All rights reserved.
Copyright © 2004 Alexander Djourik. All rights reserved.
FILE: 9. Billy Ocean - Hungry for Love.flac
Size: 20013880 Hash: 2B206BB20A75B1C6204C7F5D6BBE2895 Accuracy: -m0
Conclusion: CDDA 100%
Signature: A848E547D58C2CABA87365CE2FC8BA5FE743409F
FILE: 8. Billy Ocean - One Kiss Away.flac
Size: 21807181 Hash: 444071E347AC558D3DE8B72A3215A818 Accuracy: -m0
Conclusion: CDDA 100%
Signature: ADDF9FD4B96C5BC56C843A0420E6E7BA0F1462C7
FILE: 7. Billy Ocean - Soul Rock.flac
Size: 18763583 Hash: 9F8D940ECB82DCFB8162177C46772BD8 Accuracy: -m0
Conclusion: CDDA 100%
Signature: BF198A31079B315319D3EB0F3D530F5CA0143314
FILE: 6. Billy Ocean - Whose Little Girl Are You.flac
Size: 21719254 Hash: DCFA4C05D42192E8CF240ADF0D304554 Accuracy: -m0
Conclusion: CDDA 100%
Signature: D92EB29D67C96822C7F0A16A9240BF6D47BF2AB5
FILE: 5. Billy Ocean - Love Really Hurts Without You.flac
Size: 21931317 Hash: 9D589759DCDAB156132FF92CF8DA2ED9 Accuracy: -m0
Conclusion: CDDA 100%
Signature: 4C417092194B3FAE05DE13438D948AF0F3B3ACCC
FILE: 4. Billy Ocean - Let's Do It All Again.flac
Size: 26915034 Hash: 5848A7D87599F603B0BA502A6876A787 Accuracy: -m0
Conclusion: CDDA 100%
Signature: 2EDAE44E846CAB270A6E9D2C0CFBE286568E08FF
FILE: 3. Billy Ocean - (Let's Put Our) Emotions In Motion.flac
Size: 23254279 Hash: F569AC18C1E9118CB5C631F78E89E177 Accuracy: -m0
Conclusion: CDDA 100%
Signature: 34C57FEB03FCA5A1D5FF6D342723B7A4008EA596
FILE: 2. Billy Ocean - Stop Me (If You've Heard It All Before).flac
Size: 31282941 Hash: 0A1B3CAE1F34882072785182D9178D3B Accuracy: -m0
Conclusion: CDDA 100%
Signature: B84D3F9BF0477F1C407B7BB3A025A59EF7D627B6
FILE: 16. Billy Ocean - Sweet Memories.flac
Size: 31536164 Hash: B7CAE4D3673174B18ECCE7EB273E0ABE Accuracy: -m0
Conclusion: CDDA 100%
Signature: 2A3A09024947C3EC3CC890134CE0012F51C54534
FILE: 15. Billy Ocean - Red Light Spells Danger.flac
Size: 25411425 Hash: 09D2FC0D0BA81602FA60453CBAD9E176 Accuracy: -m0
Conclusion: CDDA 100%
Signature: 0656202E395F82DAA2D958D77BD04312CF2ABF00
FILE: 14. Billy Ocean - Mr Business Man.flac
Size: 22087487 Hash: 894AF8F3EFD7C7CE03A15ACA23BF6EB9 Accuracy: -m0
Conclusion: CDDA 100%
Signature: 02EE818C2E824693D294800E7F8568A2618B11E0
FILE: 13. Billy Ocean - You're Running Out Of Fools.flac
Size: 17638205 Hash: D33D1504916D8F5C63E7988A1142DC70 Accuracy: -m0
Conclusion: CDDA 100%
Signature: E1D35A9105632E1DD1AC27E76C76A3C3ADE4190E
FILE: 12. Billy Ocean - Cream on the Top.flac
Size: 17144507 Hash: 0F33BDDC7D53F97985642E87FF93D01E Accuracy: -m0
Conclusion: CDDA 100%
Signature: 1081AB657D544F122A3D8E5BD7189F56772B50BA
FILE: 11. Billy Ocean - L.O.D. (Love on Delivery).flac
Size: 19515602 Hash: AA2B17FF386FCC53862AA5A5F0A70142 Accuracy: -m0
Conclusion: CDDA 99%
Signature: B9AC389C32B67A5E58CDC4532742B40DBBC83A28
FILE: 10. Billy Ocean - Eye of a Storm.flac
Size: 19212519 Hash: 539E2D1E03DD9BA69D8F250AE35C0E29 Accuracy: -m0
Conclusion: CDDA 100%
Signature: 51DA906A937967269A0B1E6CAC22FB7667DF5EF0
FILE: 1. Billy Ocean - Tell Him to Move Over.flac
Size: 35185737 Hash: C86778FFFD2DECC882A8F707EB205BC8 Accuracy: -m0
Conclusion: CDDA 100%
Signature: ED0B3E1D5E65515FECA7C1397EDCFBF3F95BACE2
All thanks go to the original releaser