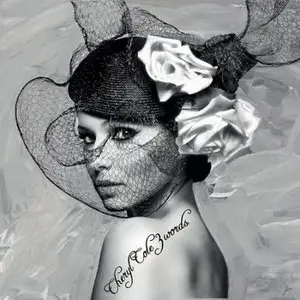 Cheryl Cole feat Will.I.Am - 3 Words (2009)
MP3 | 320 Kbps VBR | 84 Mb | RAR | RS
House
3 Words is the debut studio album of British pop singer Cheryl Cole, released 23 October 2009 on Fascination Records. It serves as Cole's first solo release following a break from Girls Aloud after seven years and five studio albums. Cole collaborated largely with Black Eyed Peas frontman will.i.am, with notable contributions from American producers Syience and Wayne Wilkins, Danish production team Soulshock & Karlin, Fraser T. Smith and singer-songwriter Taio Cruz, among others.
Tracklist:
01. 3 Words (Steve Angello Extended Re-Prod)
02. 3 Words (Doman & Gooding I Love You Remix)
03. 3 Words (Geeneus-Rinse FM Main Mix)
04. 3 Words (Loft Brothers Remix)
05. 3 Words (Doman & Gooding I Love You 2 Remix)
06. 3 Words (Doman & Gooding I Love Dub)
07. 3 Words (Steve Angello Radio Re-Prod)
08. 3 Words (Doman & Gooding I Love You Edit)
09. 3 Words (Album Version)
10. 3 Words (Radio Edit)