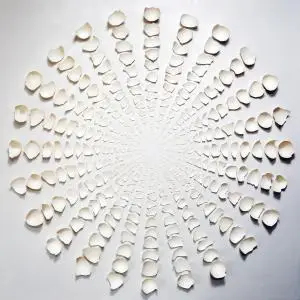 Christoph Enzel - Rosary (Live) (2019)
WEB FLAC (tracks) - 217 MB | Tracks: 18 | 50:08 min
Style: Classical | Label: Composers Concordance Records
Rosary is a selection of music with saxophones written by Christoph Enzel. It includes the "Rosary Soundscapes" for choir, organ and saxophone quartet, which is based on the amazing music of Ignaz Franz Biber as well as solo and duo compositions for saxophones. Performers include world class saxophonists from the Netherlands, Australia and Germany and "Consenus Vocalis" choir conducted by Klaas Stok. The musical style presented on this album is contemporary, yet atmospheric and accessible. Christoph Enzel is a Berlin-based composer, saxophonist and arranger.
As a soloist and chamber musician he has performed at major concert venues worldwide and at major festivals. As an orchestral saxophonist as well as a soloist he has appeared with orchestras like the Berlin Philharmonic Orchestra, NDR Radio Symphony, MDR Radio Symphony, and Staatskapelle Berlin. He has composed and arranged more than 100 works ranging from pieces for solo saxophone to wind band and orchestral works.
Tracklist:
01. Rosary Soundscapes: No. 1, Birth (Live)
02. Summer Songs: No. 1, Opening (Simple Gifts)
03. Summer Songs: No. 2, Birds
04. Summer Songs: No. 3, Go (Outside)
05. Summer Songs: No. 4, Closing (Time Stands Still)
06. Rosary Soundscapes: No. 2, Life (Live)
07. 5 Duos: No. 1, Game (Live)
08. 5 Duos: No. 2, Green (Live)
09. 5 Duos: No. 3, Nine (Live)
10. 5 Duos: No. 4, Rays (Live)
11. 5 Duos: No. 5, Song (Live)
12. Close to the Edge
13. …So This Is What Happened
14. Rosary Soundscapes: No. 3, Death (Live)
15. Wagner Paraphrases: No. 1, Walk (Live)
16. Wagner Paraphrases: No. 2, Elle (Live)
17. Wagner Paraphrases: No. 3, Tan (Live)
18. Rosary Soundscapes: No. 4, Passacaglia (Live)
FILE: 01. Rosary Soundscapes_ No. 1, Birth (Live).flac
Size: 15304510 Hash: 20ADD2FE41AA4086A1DFFA5BEDFCE0BE Accuracy: -m0
Conclusion: CDDA 92%
Signature: DD40BABB368A2135785151EE3B32597F3DF890AA
FILE: 02. Summer Songs_ No. 1, Opening (Simple Gifts).flac
Size: 6052234 Hash: F23A64362A9147E8B2FCA335CFF442A2 Accuracy: -m0
Conclusion: CDDA 100%
Signature: 60292F2BC5B32C15A67131F04F98F919344BCCAB
FILE: 03. Summer Songs_ No. 2, Birds.flac
Size: 10026896 Hash: 648AE46CA316342DB87FC561AE879F7A Accuracy: -m0
Conclusion: CDDA 100%
Signature: 1ADF602C9D203749A0C1F22FDA167C13BCB19AA5
FILE: 04. Summer Songs_ No. 3, Go (Outside).flac
Size: 11998846 Hash: 9D22880763B102A048955E2E4C8DE73A Accuracy: -m0
Conclusion: CDDA 100%
Signature: DBD3FD003E06102E933921E57A05119FA2BA3115
FILE: 05. Summer Songs_ No. 4, Closing (Time Stands Still).flac
Size: 7433290 Hash: 0BA8BEEBBC910385E935BE1CF1FF46FF Accuracy: -m0
Conclusion: CDDA 100%
Signature: 2264B549E5EDA5CC3030A638E9EC68E0EAE5A362
FILE: 06. Rosary Soundscapes_ No. 2, Life (Live).flac
Size: 12711304 Hash: FFDB1769C9898BCD5262412FE204D683 Accuracy: -m0
Conclusion: CDDA 92%
Signature: AB1D145138E22C93DFB3635614374B747E10CFF4
FILE: 07. 5 Duos_ No. 1, Game (Live).flac
Size: 16412202 Hash: E628A02E79F9DEF21DF3E1364AD11E0B Accuracy: -m0
Conclusion: CDDA 100%
Signature: 356AB42E112A3F92E298F0E8B35FA236DE4D3DB7
FILE: 08. 5 Duos_ No. 2, Green (Live).flac
Size: 10398584 Hash: CA63DFCDF5F86106F34EA8F70D5E9194 Accuracy: -m0
Conclusion: CDDA 100%
Signature: 8A0F313867138EAE47BE581173E714081E28F6D7
FILE: 09. 5 Duos_ No. 3, Nine (Live).flac
Size: 15475691 Hash: E6B20E800D1AF04B79F1C089377FCB16 Accuracy: -m0
Conclusion: CDDA 100%
Signature: AE35621820C33CAC0161E5CBE1607228F6A21AF9
FILE: 10. 5 Duos_ No. 4, Rays (Live).flac
Size: 7773362 Hash: 6BF9B895B8C3D6C4ECC4E61925987D46 Accuracy: -m0
Conclusion: CDDA 100%
Signature: DD287CEB35A708A69CC2F81794A9AC02BD56E17F
FILE: 11. 5 Duos_ No. 5, Song (Live).flac
Size: 7942202 Hash: 62C9872DA4A035E2C9C2E95274028219 Accuracy: -m0
Conclusion: CDDA 100%
Signature: A90B6F36F8024B629F1A50BE44A1DD890A399F21
FILE: 12. Close to the Edge.flac
Size: 26716464 Hash: 9C4B442612F8B27F4A8FCB746F232EEF Accuracy: -m0
Conclusion: MPEG 99%
Signature: ACD2B41D8E66DB2B5DAED0C8CCF1E2ABE618FDD9
FILE: 13. …So This Is What Happened.flac
Size: 18577999 Hash: 699530319E3820B08958F83FDA1184BF Accuracy: -m0
Conclusion: CDDA 100%
Signature: 142DFD30CB403E5B3E016C2D01CFBAF7E55E061C
FILE: 14. Rosary Soundscapes_ No. 3, Death (Live).flac
Size: 15765518 Hash: 7ABDCE8CBA63DE031EC2CD2142DB2C57 Accuracy: -m0
Conclusion: CDDA 100%
Signature: 4B380EF7F7A7BAB86DBC64ADA5E26BBF9EF62943
FILE: 15. Wagner Paraphrases_ No. 1, Walk (Live).flac
Size: 9617871 Hash: 4B515C5C6E22F61FB3488EE0E2C1EFC1 Accuracy: -m0
Conclusion: CDDA 100%
Signature: C5301FFFC7C13F6B3A9B2D6A249DE4F5DA4B3A06
FILE: 16. Wagner Paraphrases_ No. 2, Elle (Live).flac
Size: 10209580 Hash: 246919133166C5913F059B854975E4CF Accuracy: -m0
Conclusion: CDDA 100%
Signature: 709DEABA0DEB85B60AD88C8BFCC4CB7E3382B2F0
FILE: 17. Wagner Paraphrases_ No. 3, Tan (Live).flac
Size: 9799726 Hash: 8D86523C593320C908E794C2D0C27BC0 Accuracy: -m0
Conclusion: CDDA 100%
Signature: 24455B092459A2AF67BA6177E8A7BD1875D91993
FILE: 18. Rosary Soundscapes_ No. 4, Passacaglia (Live).flac
Size: 16042682 Hash: 7CB6F0A632D511C2F538989C98420BD5 Accuracy: -m0
Conclusion: CDDA 86%
Signature: 296F045F697FE317A7B331BF3CB98F5557554E08