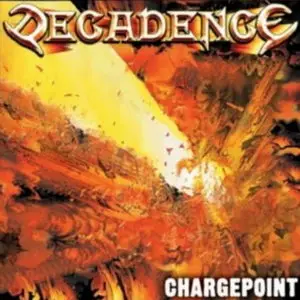 Decadence - Chargepoint (2009)
Mp3 | 256 Kbps | 61 MB | Sweden
Melodic Thrash Metal
Style-wise, Decadence stand at the cross roads where Swedish melodic death metal meets your favorite thrash legends from either side of the pond. Such a position allows them considerable flexibility when it comes to creating music that fits their own self styled brand of "melodic thrash metal." On this new Chargepoint, the quartet, composed of a growly chick behind the mic and three rugged backing musicans, take a shot at lasting greatness with eight (rather short you might say) new tunes that add no small amount of epic flourishes to their usually harsh repertoire.
Track List:
1. Discharge
2. Silent Weapon (For A Quiet War)
3. Out Of Ashes
4. Point Of No Return
5. Strength Of Mind
6. Fast Forward
7. Challenge
8. Be Home When I'm Gone
9. The Demons Run
Total playing time 37:43
http://rapidshare.com/files/322646009/Decad9.rar