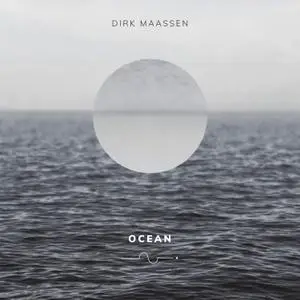 Dirk Maassen - Ocean (2020)
WEB FLAC (Tracks) 178 MB | Cover | 48:14 | MP3 CBR 320 kbps | 112 MB
Classical | Label: Sony Classical
Vom Ursprung und dem Ziel des Lebens, der Inspiration und Musik: Für sein Sony Classical-Debütalbum Ocean hat sich Pianist, Komponist und Internetphänomen Dirk Maassen von der Weite des Ozeans inspirieren lassen und Piano-Meditationen über den Ursprung und die Ziele des Lebens geschrieben. In einer Kirche in Herzogenrath erlebte der heute 49-jährige Elektroingenieur Dirk Maassen als Kind zum ersten Mal den Klang einer Orgel. Es war der Beginn einer lebenslangen Liebe zur Musik. Maassen lernte Klavier und Orgel zu spielen und komponiert und spielt seitdem Musik für sich und sein kleines musikalisches Tagebuch: "Alles, was mich beschäftigt, bewegt und beeindruckt, das gieße ich in Musik. Das können Naturereignisse sein oder auch zwischenmenschliche Dinge. Wenn ich am Klavier sitze, trete ich ein in einen Dialog mit mir selbst", erklärt er. Ein Gefühl wie am Ozean: "Du kommst runter, findest zu dir und kannst die ganze Ablenkung des Alltags hinter dir lassen. Das Wissen, dass wir Menschen dem Ozean entstammen, führt bei mir zudem zu einer großen Verbundenheit, zu einem ähnlichen Gefühl wie damals in der Kirche." In seinem Alltag leitet Maassen den Entwicklungsbereich eines Software-Unternehmens in Ulm. Nicht im Traum hätte er daran gedacht, eine Karriere als Musiker zu starten. Doch Freunde und die Familie bewegten ihn vor ein paar Jahren, eine seiner Kompositionen bei SoundCloud zu veröffentlichen. Diese erreichte prompt Platz #1 der Klassikcharts. Es folgte eine kometenhafte Karriere als Streamingphänomen. Seine selbstveröffentlichten Piano-Aufnahmen wurden zum viralen Genre-Hit mit Millionen Streams weltweit. Ocean ist Dirk Maassens erstes Album bei einer Plattenfirma und ein Schritt in die Richtung eines Ziels: "Mein großer Traum ist es, auf der ganzen Welt zu spielen und dort meinen Hörern aus allen Kulturkreisen persönlich begegnen zu können." Ocean ist eine Sammlung von Piano-Meditationen voller emotionaler Kontraste. "Mit Strudeln und Wirrungen, mal langsam und mal schnell", beschreibt Maassen die Musik. "Feather", das er für seinen kranken Vater geschrieben hat, ist fragil und reduziert. Ein Duett mit der norwegischen Violinistin Eldbjørg Hemsing zeichnet spielerisch eine Strandszene mit Möwen, die über dem Ozean ihre Kreise ziehen. Demgegenüber ist der Titeltrack Ocean ein Song von cineastischer Dichte, die Verklanglichung des Ozeans in seiner vollen Kraft: schön, wogend, tief, bedrohlich, vertraut - geheimnisvoll. Begleitet wird Maassen dabei von einem Orchester, dessen Streicherpanorama auf gut der Hälfte der Titel des Albums zu erleben ist. Den Klang des Pianos in der Aufnahme gestaltet Produzent Francesco Donadello, der auch schon Ludovico Einaudi, Hauschka, Jóhann Jóhannsson oder Dustin O'Halloran zu ihrem einmaligen Sound verholfen hat. So ist Ocean für Dirk Maassen Ziel und Aufbruch zugleich.
TRACKLIST
1. Dirk Maassen - Feather
2. Dirk Maassen;Eldbjørg Hemsing - Fjara
3. Dirk Maassen - Peace of Mind
4. Dirk Maassen - Eternal (mvmt. I)
5. Dirk Maassen - Eternal (mvmt. II)
6. Dirk Maassen - What We Are
7. Dirk Maassen - To Fly
8. Dirk Maassen - The Pursuit of Happiness
9. Dirk Maassen - Two Skies
10. Dirk Maassen - OrangeGreen
11. Dirk Maassen - Ocean
–––––––––––-
DON'T MODIFY THIS FILE
–––––––––––-
PERFORMER: auCDtect Task Manager, ver. 1.6.0 RC1 build 1.6.0.1
Copyright © 2008-2010 y-soft. All rights reserved
http://y-soft.org
ANALYZER: auCDtect: CD records authenticity detector, version 0.8.2
Copyright © 2004 Oleg Berngardt. All rights reserved.
Copyright © 2004 Alexander Djourik. All rights reserved.
FILE: 9 - Two Skies.flac
Size: 15123994 Hash: 4DCFC942D9015491C6728040E8C51437 Accuracy: -m0
Conclusion: ???
Signature: B16745613232941BC7F66D84D45D86FF43E0FC40
FILE: 8 - The Pursuit of Happiness.flac
Size: 23894462 Hash: 3D6A6C6748D7FB459B2764AAE80CED63 Accuracy: -m0
Conclusion: CDDA 100%
Signature: 9AD3E712E240A5A070DD67371D9AE41EEAEB99DB
FILE: 7 - To Fly.flac
Size: 18137148 Hash: A304926011766289EB65E962E17DFA08 Accuracy: -m0
Conclusion: MPEG 80%
Signature: D29BAA397424FD5F6D0DF77EEECF92419C3D0869
FILE: 6 - What We Are.flac
Size: 16126692 Hash: 4D7E5838B2BBE28AE9F860F4C4F7E1A4 Accuracy: -m0
Conclusion: CDDA 100%
Signature: 42CB1566E5C12AF4292901EA1B13FA4037D4579C
FILE: 5 - Eternal (mvmt. II).flac
Size: 15903848 Hash: 8EFB48D7B609CCC67960E568BCA0E35F Accuracy: -m0
Conclusion: CDDA 43%
Signature: C3F90A1B217EF0218DACB6F0B3A3E5E4F813B04C
FILE: 4 - Eternal (mvmt. I).flac
Size: 10999836 Hash: 32BCEE08723A38F68D52DD1D305D6A7A Accuracy: -m0
Conclusion: CDDA 54%
Signature: C598091422BB480D6403E01CC3A8223330DE5647
FILE: 3 - Peace of Mind.flac
Size: 14976825 Hash: A4B1CB33122E07A2FFA915A09914538C Accuracy: -m0
Conclusion: CDDA 42%
Signature: 0A3B2F668F30E00BABCF44DD7D552E82B967C137
FILE: 2 - Fjara.flac
Size: 17738268 Hash: F34562012732DCF3A6A95116423309A7 Accuracy: -m0
Conclusion: CDDA 100%
Signature: 6DD18C28A2046A61CA0E4D13B3245F1C2619CA87
FILE: 11 - Ocean.flac
Size: 20932959 Hash: 66F519F7CAB095A1C436CDBAD2A08773 Accuracy: -m0
Conclusion: CDDA 76%
Signature: F515C84E6AC48197D885345C3D3395B20584816D
FILE: 10 - OrangeGreen.flac
Size: 16928819 Hash: 5266435C193DF5595990C7DA14BCE1A6 Accuracy: -m0
Conclusion: MPEG 100%
Signature: 1ABF7C441B5EE6BF07E79F27C5FA29090FFBFA3C
FILE: 1 - Feather.flac
Size: 16035805 Hash: 0270D4947245915BBBED18F0A5A0CB43 Accuracy: -m0
Conclusion: CDDA 62%
Signature: 6E1FEC053ED718EFED57FC4A242A5D088050DB21