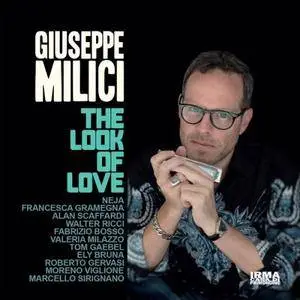 Giuseppe Milici - The Look of Love (2016)
Jazz, Vocal Jazz | MP3 CBR 320 kbps | 00:55:54 | 128 MB
Label: Irma Records | Release Year: 2016
Italy's Giuseppe Milici began his musical life as a hired jazz gun (harmonica actually). He did TV shows in his homeland before branching out into classical in 1998. The past two decades have seen him become an international star and now he returns with his latest long player, The Look Of Love. As the title suggests, this is a collection of modern classics reworked in the smooth, jazzy Milici style. Highlights of the 15 tracks featured include the loungey jive of "I Will Survive", the playful "Singin' In The Rain" and the Latin tinged rendition of Stevie's "Isn't She Lovely".
TRACKLIST
01. The Look of Love (feat. Francesca Gramegna)
02. The Shadow of Your Smile (feat. Walter Ricci)
03. Gonna Fly Now
04. I Will Survive (feat. Neja)
05. Dimmi cos'è (feat. Alan Scaffardi & Fabrizio Bosso)
06. Singing in the Rain (feat. Moreno Viglione & Marcello Sirignano)
07. Kalsa (feat. Valeria Milazzo)
08. Fly Me to the Moon (feat. Tom Gaebel)
09. Vicè
10. Estate (feat. Fabrizio Bosso)
11. Besame Mucho (feat. Ely Bruna)
12. Isn't She Lovely
13. La solitudine
14. Tea for Two (feat. Roberto Gervasi)
15. Slow Hot Wind (Lujon)