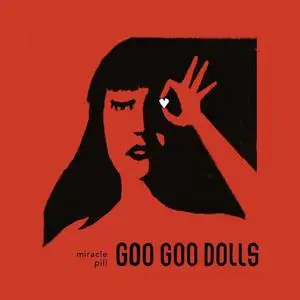 Goo Goo Dolls - Miracle Pill (2019)
MP3 CBR 320 kbps | 37:27 | 85 MB
Pop Rock | Label: Warner Records
Multi-platinum, four-time GRAMMY-nominated rock bandGoo Goo Dolls have announced they will be embarking on a nationwide headlining tour in support of their forthcoming album, Miracle Pill.
The Goo Goo Dolls hold the all-time radio record for "Most Top 10 Singles." Among a string of hits, "Iris" held #1 on the Hot 100 for 18 straight weeks and would be named "#1 Top 40 Song of the Last 20 Years." Thus far, A Boy Named Goo [1995] went double platinum, Dizzy Up The Girl went quadruple-platinum, and Gutterflower [2002] and Let Love In [2006] both went gold as Something for the Rest of Us [2010] and Magnetic [2013] bowed in the Top 10 of the Billboard Top 200. 2016's Boxes attracted the praise of People and Huffington Post as Noisey, Consequence of Sound, and more featured them.
TRACKLIST
1. Indestructible (03:34)
2. Fearless (03:40)
3. Miracle Pill (03:17)
4. Money, Fame & Fortune (03:17)
5. Step in Line (03:37)
6. Over You (02:54)
7. Lights (03:29)
8. Lost (03:38)
9. Life's a Message (02:59)
10. Autumn Leaves (03:15)
11. Think It Over (03:33)