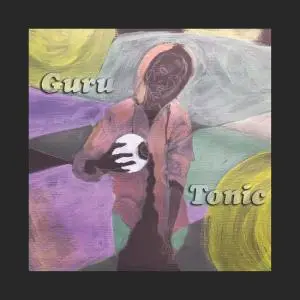 Guru Tonic - Guru Tonic (Live) (2019)
WEB FLAC (tracks) - 367 MB | Tracks: 8 | 58:42 min
Style: Jazz, Fusion, Funk | Label: Guru Tonic
GURU TONIC is a quartet of virtuoso musicians from Chicago who have toured and recorded with a who's who of music legends including: Aretha Franklin, Ramsey Lewis, Layla Hathaway, David Sanborn, funk pioneer Steve Arrington, jazz-fusion guitar great Al DiMeola, Lionel Hampton, blues legend Buddy Guy, Von Freeman, Wycliffe Gordon, Dee Dee Bridgewater, Freddie Hubbard and Grover Washington Jr.
These super-sidemen have come together for the very first time to create an exciting blend of original music and cover songs that combine the language of jazz improvisation with funk, soul and fusion grooves. Their self titled debut CD was recorded live at Chicago's Blue Nocturne Club On August 31,2019.
The performance was recorded, mixed and mastered to the highest studio quality audio standards, so relax and join GURU TONIC and the enthusiastic live audience for an exciting set of soulful and creative modern jazz/funk/fusion.
Tracklist:
01. Yellow (Live)
02. Bolivia (Live)
03. Morpheus (Live)
04. Valdez in the Country (Live)
05. Django (Live)
06. Momo's Groove (Live)
07. Seven Steps to Heaven (Live)
08. Brain Child (Live)


FILE: 01. Yellow (Live).flac
Size: 49522881 Hash: 9B5AA93A83B09080DEC41A8F3568ED4C Accuracy: -m0
Conclusion: CDDA 100%
Signature: 8D52DF117C3B2AF5CE62BCCB7EE7994A447EC065
FILE: 02. Bolivia (Live).flac
Size: 42150024 Hash: 00FB5A94F03C8DDAE435C842A2507270 Accuracy: -m0
Conclusion: CDDA 100%
Signature: B7D2CE5842962B933C37D6B0BCA3E01A1E7921B2
FILE: 03. Morpheus (Live).flac
Size: 46050571 Hash: D3DBAD6C5D98FD3AC2B7BA87FB7781CC Accuracy: -m0
Conclusion: CDDA 100%
Signature: 3D64D7EB09C9E9DA8FDDA2429C5D7450021B8D58
FILE: 04. Valdez in the Country (Live).flac
Size: 49975529 Hash: C3BB3F97FF8E81429A7BBE44B0D51AFB Accuracy: -m0
Conclusion: CDDA 100%
Signature: B3E7B4104B11137984FB4DAB256BCA18A5D4C27B
FILE: 05. Django (Live).flac
Size: 28479135 Hash: C2D45AB1DEEADC7ED200DFB8D51DE62F Accuracy: -m0
Conclusion: CDDA 100%
Signature: 2475EEF3BD6968BC163761D69EDA1126E36F85F5
FILE: 06. Momo's Groove (Live).flac
Size: 60327418 Hash: 0D98EC3528B5C03B1140B5C01B0F98ED Accuracy: -m0
Conclusion: CDDA 100%
Signature: 8E1133B28B4B1DE86FC34234E523C8FE01FE5E65
FILE: 07. Seven Steps to Heaven (Live).flac
Size: 63096480 Hash: 161FF09C6DF7C2F5C3FA25A4172FBEE1 Accuracy: -m0
Conclusion: CDDA 100%
Signature: 69BE4B809D2E6C6737305D12B2E341A9AC1D05F3
FILE: 08. Brain Child (Live).flac
Size: 45578946 Hash: A47D2BADEFE667B384B2852109A344A5 Accuracy: -m0
Conclusion: CDDA 99%
Signature: C5339AB570D1B4C1826C3EC9FF6F4321B3B61F9C