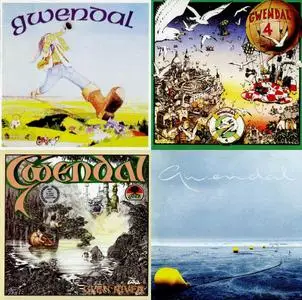 Gwendal - 4 Studio Albums (1974-1995)
EAC Rip | APE (image+.cue+log) - 1,02 GB | MP3 CBR 320 kbps (LAME 3.93) - 424 MB | Covers included
Genre: Progressive Folk Rock | RAR 3% Rec. | Label: EMI Music France, PDI
The Band was born in 1972, on the initiative of Jean-Marie Renard, guitarist from the beginning and manager of the Band today, in the wake of a basic musical current launched by Alan Stivell. He brings together five musicians friends of different musical cultures (traditional, jazz, folk, rock'n'roll) around a common passion, the Celtic music, to form the band Gwendal. At that time in France many bands inspired by the Breton and Irish traditional music appeared. Gwendal distinguished itself from the very start by the choice of what will make the continuity of its style during its entire career: a sound mixing melodies of traditional influence, with arrangements and rhythmic strongly influenced by modern musical currents of various times: jazz, rock'n'roll.
During its four decades of existence, Gwendal has seen many changes of musicians accompanying the evolution by the group, the flautist Youenn Le Berre, current leader, being the only remaining member since the beginning. As of the first disc (1974: "Irish Jig"), one finds the core instrumental which remained a constant of the sound of the group: metal flute and violin for the melodies, acoustic guitar, mandolin and bass for the rhythmic one. The Band is electric starting from the third album (1977: "Rainy Day") with the addition of the electric guitar and the drums.
Parallel to this evolution, the repertoire comprises more and more personal compositions, which will constitute the entirety of the contents of the albums from "Gwendal 4" on. With "Glen river" (1989), the Band passes from five to six musicians on the scene, with the introduction of the synthesizer.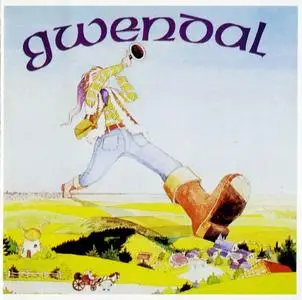 Gwendal - Irish Jig (1974) [Reissue 1997]
EAC Rip | APE (image+.cue+log) - 173 MB | MP3 CBR 320 kbps (LAME 3.93) - 83 MB | Covers (6 MB) included
Genre: Progressive Folk Rock | RAR 3% Rec. | Label: EMI Music France (855 654 2)
Tracklist:
01. Irish Jig
02. An Dro-Nevez
03. Sopo Song
04. Flop-Eared-Mule
05. Planxty-Birke
06. Bourree Auvergnate
07. Deu Tu Ganeme
08. Me Meus Bet Plijadur
09. Jackson Morning
10. Patricks Day
11. Pretty Brown Maid
12. Texas Quistep
13. Bourree Saintongeoise
14. Irish Song
Total time:
32:46
Exact Audio Copy V0.99 prebeta 5 from 4. May 2009

Отчёт EAC об извлечении, выполненном 1. ноября 2009, 20:57

Gwendal / Irish Jig

Дисковод: ASUS DRW-2014S1T Adapter: 3 ID: 0

Режим чтения : Достоверность
Использование точного потока : Да
Отключение кэша аудио : Да
Использование указателей C2 : Нет

Коррекция смещения при чтении : 6
Способность читать области Lead-in и Lead-out : Нет
Заполнение пропущенных сэмплов тишиной : Да
Удаление блоков с тишиной в начале и конце : Нет
При вычислениях CRC использовались нулевые сэмплы : Да
Интерфейс : Установленный внешний ASPI-интерфейс

Выходной формат : Внутренние WAV-операции
Формат сэмплов : 44.100 Гц; 16 бит; стерео


TOC извлечённого CD

Трек | Старт | Длительность | Начальный сектор | Конечный сектор
––––––––––––––––––––––––––––––––––-
1 | 0:00.32 | 2:41.43 | 32 | 12149
2 | 2:42.00 | 2:28.05 | 12150 | 23254
3 | 5:10.05 | 2:32.17 | 23255 | 34671
4 | 7:42.22 | 1:23.30 | 34672 | 40926
5 | 9:05.52 | 3:52.73 | 40927 | 58399
6 | 12:58.50 | 0:34.40 | 58400 | 60989
7 | 13:33.15 | 2:51.25 | 60990 | 73839
8 | 16:24.40 | 2:59.40 | 73840 | 87304
9 | 19:24.05 | 2:24.22 | 87305 | 98126
10 | 21:48.27 | 2:20.33 | 98127 | 108659
11 | 24:08.60 | 1:41.67 | 108660 | 116301
12 | 25:50.52 | 2:25.15 | 116302 | 127191
13 | 28:15.67 | 1:15.63 | 127192 | 132879
14 | 29:31.55 | 3:14.50 | 132880 | 147479


Характеристики диапазона извлечения и сообщения об ошибках

Выбранный диапазон

Имя файла C:\Documents and Settings\Administrator\Desktop\uploads\Gwendal\1974 - Irish Jig\Gwendal - Irish Jig.wav

Пиковый уровень 98.6 %
Качество диапазона 100.0 %
CRC копии F0E98F49
Копирование… OK

Ошибок не произошло


AccurateRip: сводка

Трек 1 нет в базе данных
Трек 2 нет в базе данных
Трек 3 нет в базе данных
Трек 4 нет в базе данных
Трек 5 нет в базе данных
Трек 6 нет в базе данных
Трек 7 нет в базе данных
Трек 8 нет в базе данных
Трек 9 нет в базе данных
Трек 10 нет в базе данных
Трек 11 нет в базе данных
Трек 12 нет в базе данных
Трек 13 нет в базе данных
Трек 14 нет в базе данных

Ни одного трека нет в базе AccurateRip

Конец отчёта
[CUETools log; Date: 17.12.2020 18:30:48; Version: 2.1.4]
Pregap length 00:00:32.
[CTDB TOCID: yxHggvVSlKDryP57v.3FpwVumBU-] found.
Track | CTDB Status
1 | (5/5) Accurately ripped
2 | (5/5) Accurately ripped
3 | (5/5) Accurately ripped
4 | (5/5) Accurately ripped
5 | (5/5) Accurately ripped
6 | (5/5) Accurately ripped
7 | (5/5) Accurately ripped
8 | (5/5) Accurately ripped
9 | (5/5) Accurately ripped
10 | (5/5) Accurately ripped
11 | (5/5) Accurately ripped
12 | (5/5) Accurately ripped
13 | (5/5) Accurately ripped
14 | (5/5) Accurately ripped
[AccurateRip ID: 00111fa4-00b56ae9-b807ae0e] found.
Track [ CRC | V2 ] Status
01 [48551cd5|4306206a] (3+4/7) Accurately ripped
02 [5c44ce8b|9da1c6aa] (3+4/7) Accurately ripped
03 [76f3ed7a|21b71c30] (3+4/7) Accurately ripped
04 [b879e028|ad71240a] (3+4/7) Accurately ripped
05 [7a3e355b|d0150bea] (3+4/7) Accurately ripped
06 [c2e1adbe|ca329c49] (3+5/8) Accurately ripped
07 [d0ab7e1a|df380a78] (3+4/7) Accurately ripped
08 [fad63ffb|7dc70a06] (3+4/7) Accurately ripped
09 [ae8b5a0e|93cfd34d] (3+4/7) Accurately ripped
10 [b90fae5c|956b5256] (3+4/7) Accurately ripped
11 [1ec962c3|698ec3d8] (3+4/7) Accurately ripped
12 [c560446c|2a0145aa] (3+4/7) Accurately ripped
13 [2e613a95|104924a7] (3+4/7) Accurately ripped
14 [f3acc045|d105b337] (3+5/8) Accurately ripped

Track Peak [ CRC32 ] [W/O NULL] [ LOG ]
– 98,6 [F0E98F49] [CF3F4C82] CRC32
01 64,7 [A0020986] [9559835A]
02 71,0 [3BE43FDA] [62329159]
03 59,9 [07E4C377] [B0B5CD49]
04 80,3 [DFB8036B] [26E9DFFB]
05 77,3 [A62318A5] [88A66A11]
06 62,1 [2445E35C] [8D1375EC]
07 98,6 [65CE90C1] [B9BE9F69]
08 79,9 [D693D119] [DAE0D1B5]
09 73,3 [CE6DD4B1] [E433E0F2]
10 71,0 [68DEEEE1] [DD377F5F]
11 79,1 [CBE942EC] [FD5B6042]
12 82,5 [14641FB0] [368EF58C]
13 81,2 [B27F3B83] [68E375E8]
14 93,7 [F12D3352] [3943F1F3]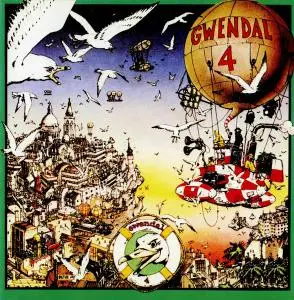 Gwendal - 4 (Les Mouettes s'Battent) (1979) [Reissue 1997]
EAC Rip | APE (image+.cue+log) - 192 MB | MP3 CBR 320 kbps (LAME 3.93) - 86 MB | Covers (8 MB) included
Genre: Progressive Folk Rock | RAR 3% Rec. | Label: EMI Music France (855 653 2)
Tracklist:
01. Les Mouettes s'Battent
02. Diney's O'Brien
03. Le Reggae Gai De Gueret
04. My Love Is A Band Boy
05. Je Pars A Noyac
06. The Lucky Lover
07. Bee New
Total time:
32:54
Exact Audio Copy V0.99 prebeta 5 from 4. May 2009

Отчёт EAC об извлечении, выполненном 1. ноября 2009, 21:40

Gwendal / Gwendal 4 (Les Mouettes S`Battent)

Дисковод: ASUS DRW-2014S1T Adapter: 3 ID: 0

Режим чтения : Достоверность
Использование точного потока : Да
Отключение кэша аудио : Да
Использование указателей C2 : Нет

Коррекция смещения при чтении : 6
Способность читать области Lead-in и Lead-out : Нет
Заполнение пропущенных сэмплов тишиной : Да
Удаление блоков с тишиной в начале и конце : Нет
При вычислениях CRC использовались нулевые сэмплы : Да
Интерфейс : Установленный внешний ASPI-интерфейс

Выходной формат : Внутренние WAV-операции
Формат сэмплов : 44.100 Гц; 16 бит; стерео


TOC извлечённого CD

Трек | Старт | Длительность | Начальный сектор | Конечный сектор
––––––––––––––––––––––––––––––––––-
1 | 0:00.32 | 5:07.23 | 32 | 23079
2 | 5:07.55 | 3:31.32 | 23080 | 38936
3 | 8:39.12 | 4:08.50 | 38937 | 57586
4 | 12:47.62 | 3:23.73 | 57587 | 72884
5 | 16:11.60 | 7:40.62 | 72885 | 107446
6 | 23:52.47 | 3:25.73 | 107447 | 122894
7 | 27:18.45 | 5:35.02 | 122895 | 148021


Характеристики диапазона извлечения и сообщения об ошибках

Выбранный диапазон

Имя файла C:\Documents and Settings\Administrator\Desktop\uploads\Gwendal\1979 - Gwendal 4 (Les Mouettes S`Battent)\Gwendal - Gwendal 4 (Les Mouettes S`Battent).wav

Пиковый уровень 100.0 %
Качество диапазона 100.0 %
CRC копии CF76630B
Копирование… OK

Ошибок не произошло


AccurateRip: сводка

Трек 1 нет в базе данных
Трек 2 нет в базе данных
Трек 3 нет в базе данных
Трек 4 нет в базе данных
Трек 5 нет в базе данных
Трек 6 нет в базе данных
Трек 7 нет в базе данных

Ни одного трека нет в базе AccurateRip

Конец отчёта
[CUETools log; Date: 17.12.2020 18:32:07; Version: 2.1.4]
Pregap length 00:00:32.
[CTDB TOCID: eoZ1JP1P9fVin1G1ya9mphcOpfQ-] found.
Track | CTDB Status
1 | (6/7) Accurately ripped
2 | (6/7) Accurately ripped
3 | (6/7) Accurately ripped
4 | (6/7) Accurately ripped
5 | (6/7) Accurately ripped
6 | (6/7) Accurately ripped
7 | (6/7) Accurately ripped
[AccurateRip ID: 0008b605-00349873-5607b507] found.
Track [ CRC | V2 ] Status
01 [8377907c|a66b88f0] (0+3/3) Accurately ripped
02 [345646b9|d5e41639] (0+2/2) Accurately ripped
03 [f763eb4f|bcb7c387] (0+2/2) Accurately ripped
04 [6f1c088c|03d13ddd] (0+2/2) Accurately ripped
05 [003fab92|516e7e27] (0+2/2) Accurately ripped
06 [c4a5e719|d18e011d] (0+2/2) Accurately ripped
07 [7ca461df|f5424aa3] (0+3/3) Accurately ripped

Track Peak [ CRC32 ] [W/O NULL] [ LOG ]
– 100,0 [CF76630B] [DCE11C5C] CRC32
01 98,2 [798AB607] [F8C08138]
02 91,3 [B8A54731] [67AC8FB7]
03 99,3 [F8A8425D] [DFC3255A]
04 80,8 [06288901] [0DA8E959]
05 98,2 [00E0EF07] [94BF73BE]
06 93,9 [DB28AAA9] [82A7C94B]
07 100,0 [5E922F10] [4DD5EDEC]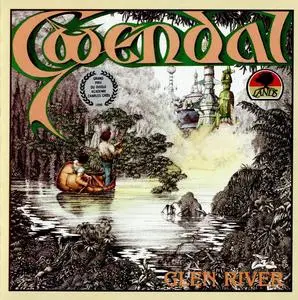 Gwendal - Glen River (1989)
EAC Rip | APE (image+.cue+log) - 324 MB | MP3 CBR 320 kbps (LAME 3.93) - 123 MB | Covers (7 MB) included
Genre: Progressive Folk Rock | RAR 3% Rec. | Label: PDI (G-80.2380)
Tracklist:
01. Glen River
02. Jigger Jig
03. Glaz Noz
04. Uilean Mandinga (1ère Partie)
05. Uilean Mandinga (2ème Partie)
06. Colombaneon
07. Noces De Granit
08. Steren
09. La Tarentule
10. Celtic Bridge
11. Les Champs Bothorel (1ère Partie)
12. Les Champs Bothorel (2ème Partie)
13. Intro
14. Toboggan
Total time:
49:08
Exact Audio Copy V0.99 prebeta 5 from 4. May 2009

Отчёт EAC об извлечении, выполненном 1. ноября 2009, 21:57

Gwendal / Glen River

Дисковод: ASUS DRW-2014S1T Adapter: 3 ID: 0

Режим чтения : Достоверность
Использование точного потока : Да
Отключение кэша аудио : Да
Использование указателей C2 : Нет

Коррекция смещения при чтении : 6
Способность читать области Lead-in и Lead-out : Нет
Заполнение пропущенных сэмплов тишиной : Да
Удаление блоков с тишиной в начале и конце : Нет
При вычислениях CRC использовались нулевые сэмплы : Да
Интерфейс : Установленный внешний ASPI-интерфейс

Выходной формат : Внутренние WAV-операции
Формат сэмплов : 44.100 Гц; 16 бит; стерео


TOC извлечённого CD

Трек | Старт | Длительность | Начальный сектор | Конечный сектор
––––––––––––––––––––––––––––––––––-
1 | 0:00.33 | 4:21.67 | 33 | 19674
2 | 4:22.25 | 3:57.50 | 19675 | 37499
3 | 8:20.00 | 4:01.23 | 37500 | 55597
4 | 12:21.23 | 3:25.30 | 55598 | 71002
5 | 15:46.53 | 2:35.22 | 71003 | 82649
6 | 18:22.00 | 3:34.28 | 82650 | 98727
7 | 21:56.28 | 4:17.57 | 98728 | 118059
8 | 26:14.10 | 4:16.65 | 118060 | 137324
9 | 30:31.00 | 3:14.25 | 137325 | 151899
10 | 33:45.25 | 3:39.50 | 151900 | 168374
11 | 37:25.00 | 1:59.05 | 168375 | 177304
12 | 39:24.05 | 3:46.33 | 177305 | 194287
13 | 43:10.38 | 0:42.25 | 194288 | 197462
14 | 43:52.63 | 5:15.00 | 197463 | 221087


Характеристики диапазона извлечения и сообщения об ошибках

Выбранный диапазон

Имя файла C:\Documents and Settings\Administrator\Desktop\uploads\Gwendal\1989 - Glen River\Gwendal - Glen River.wav

Пиковый уровень 100.0 %
Качество диапазона 99.9 %
CRC копии 6D935B08
Копирование… OK

Ошибок не произошло


AccurateRip: сводка

Трек 1 нет в базе данных
Трек 2 нет в базе данных
Трек 3 нет в базе данных
Трек 4 нет в базе данных
Трек 5 нет в базе данных
Трек 6 нет в базе данных
Трек 7 нет в базе данных
Трек 8 нет в базе данных
Трек 9 нет в базе данных
Трек 10 нет в базе данных
Трек 11 нет в базе данных
Трек 12 нет в базе данных
Трек 13 нет в базе данных
Трек 14 нет в базе данных

Ни одного трека нет в базе AccurateRip

Конец отчёта
[CUETools log; Date: 17.12.2020 18:32:55; Version: 2.1.4]
Pregap length 00:00:33.
[CTDB TOCID: kh.p2O9Yc4lHZal3Qbim_PTIoQ8-] found.
Track | CTDB Status
1 | (12/12) Accurately ripped
2 | (12/12) Accurately ripped
3 | (12/12) Accurately ripped
4 | (12/12) Accurately ripped
5 | (12/12) Accurately ripped
6 | (12/12) Accurately ripped
7 | (12/12) Accurately ripped
8 | (12/12) Accurately ripped
9 | (12/12) Accurately ripped
10 | (12/12) Accurately ripped
11 | (12/12) Accurately ripped
12 | (12/12) Accurately ripped
13 | (12/12) Accurately ripped
14 | (12/12) Accurately ripped
[AccurateRip ID: 001a69af-0115bda6-b90b830e] found.
Track [ CRC | V2 ] Status
01 [51222acf|a144582e] (04+00/10) Accurately ripped
02 [c8f73cac|19813616] (04+00/10) Accurately ripped
03 [68d1e58a|6b2a373b] (04+00/10) Accurately ripped
04 [36f95a17|a116bc1b] (04+00/10) Accurately ripped
05 [1b08c73c|4c25ab90] (04+00/10) Accurately ripped
06 [5d0cf01b|64d94a8c] (04+00/10) Accurately ripped
07 [c982a3a8|7ae8cd36] (04+00/10) Accurately ripped
08 [0b9e6ce9|6906c4ef] (04+00/10) Accurately ripped
09 [1d60ee73|15b691c8] (04+00/10) Accurately ripped
10 [aa5babc9|e90dd926] (04+00/10) Accurately ripped
11 [f716097b|61d08d9e] (04+00/10) Accurately ripped
12 [5d3f5396|16aa80bb] (04+00/10) Accurately ripped
13 [28ba3fbf|7359b61b] (04+00/10) Accurately ripped
14 [c968fd9e|f97a99dc] (03+00/09) Accurately ripped
Offsetted by -1856:
01 [61ac85b1] (02/10) Accurately ripped
02 [659c3a55] (02/10) Accurately ripped
03 [55d6220f] (02/10) Accurately ripped
04 [a4d72f52] (02/10) Accurately ripped
05 [9b3bf6f8] (02/10) Accurately ripped
06 [16f9720c] (02/10) Accurately ripped
07 [92dfc558] (02/10) Accurately ripped
08 [8af6ba6f] (02/10) Accurately ripped
09 [5eab3625] (02/10) Accurately ripped
10 [60042d7b] (02/10) Accurately ripped
11 [09e296a6] (02/10) Accurately ripped
12 [21c312d5] (02/10) Accurately ripped
13 [83d4c27d] (02/10) Accurately ripped
14 [f8a236fa] (02/09) Accurately ripped
Offsetted by -1318:
01 [df5e4797] (00/10) No match (V2 was not tested)
02 [a148dee0] (00/10) No match (V2 was not tested)
03 [bdf41879] (00/10) No match (V2 was not tested)
04 [44cc5a98] (00/10) No match (V2 was not tested)
05 [91adf85f] (00/10) No match (V2 was not tested)
06 [9927b184] (00/10) No match (V2 was not tested)
07 [68c5d383] (00/10) No match (V2 was not tested)
08 [812cbd43] (00/10) No match (V2 was not tested)
09 [adb3e4cb] (00/10) No match (V2 was not tested)
10 [78b75798] (00/10) No match (V2 was not tested)
11 [7d623942] (00/10) No match (V2 was not tested)
12 [4e29442f] (00/10) No match (V2 was not tested)
13 [362e5dc8] (00/10) No match (V2 was not tested)
14 [9f4fbcbb] (00/09) No match (V2 was not tested)

Track Peak [ CRC32 ] [W/O NULL] [ LOG ]
– 100,0 [6D935B08] [228725DA] CRC32
01 87,0 [D34C55BE] [DEE33681]
02 90,3 [FBC4FD0C] [8F5C416D]
03 86,7 [F2369532] [F63CD049]
04 84,3 [E1BF505B] [09B727D4]
05 85,3 [0046C052] [DA79DE68]
06 100,0 [4D803887] [B4CF729C]
07 100,0 [3A74E55A] [B41580BD]
08 95,1 [7F89E959] [AB47A141]
09 93,8 [48EA0AE4] [EC236560]
10 84,0 [87DD7ADD] [5AE72509]
11 90,0 [23392537] [DE85C5C9]
12 100,0 [A84703B3] [43680F9C]
13 47,0 [FC1E59E6] [E6099375]
14 81,0 [061C1373] [532CE59B]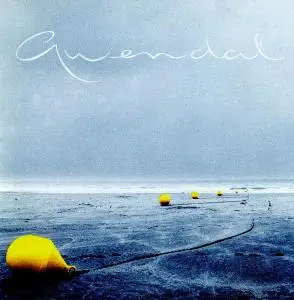 Gwendal - Pan ha Diskan (1995)
EAC Rip | APE (image+.cue+log) - 332 MB | MP3 CBR 320 kbps (LAME 3.93) - 132 MB | Covers (13 MB) included
Genre: Progressive Folk Rock | RAR 3% Rec. | Label: Victoria/PDI (VCD-593, G-80.3753)
Tracklist:
01. Pan ha Diskan
02. Kerminy Breo
03. Pilo Rosso
04. Ménez Avel
05. Jungle Reel
06. Kom Voulvoul
07. Death of the King
08. N'Douagag
09. Aber Drac'h
10. Date Prisa
11. Erwan O'Clock
12. N'Douar
Total time:
50:23
Exact Audio Copy V0.99 prebeta 5 from 4. May 2009

Отчёт EAC об извлечении, выполненном 3. ноября 2009, 0:05

Gwendal / Pan ha Diskan

Дисковод: ASUS DRW-2014S1T Adapter: 3 ID: 0

Режим чтения : Достоверность
Использование точного потока : Да
Отключение кэша аудио : Да
Использование указателей C2 : Нет

Коррекция смещения при чтении : 6
Способность читать области Lead-in и Lead-out : Нет
Заполнение пропущенных сэмплов тишиной : Да
Удаление блоков с тишиной в начале и конце : Нет
При вычислениях CRC использовались нулевые сэмплы : Да
Интерфейс : Установленный внешний ASPI-интерфейс

Выходной формат : Внутренние WAV-операции
Формат сэмплов : 44.100 Гц; 16 бит; стерео


TOC извлечённого CD

Трек | Старт | Длительность | Начальный сектор | Конечный сектор
––––––––––––––––––––––––––––––––––-
1 | 0:00.32 | 4:55.10 | 32 | 22166
2 | 4:55.42 | 4:34.43 | 22167 | 42759
3 | 9:30.10 | 4:30.22 | 42760 | 63031
4 | 14:00.32 | 4:02.38 | 63032 | 81219
5 | 18:02.70 | 4:52.07 | 81220 | 103126
6 | 22:55.02 | 0:36.28 | 103127 | 105854
7 | 23:31.30 | 4:55.10 | 105855 | 127989
8 | 28:26.40 | 5:07.32 | 127990 | 151046
9 | 33:33.72 | 3:14.13 | 151047 | 165609
10 | 36:48.10 | 3:01.22 | 165610 | 179206
11 | 39:49.32 | 4:29.33 | 179207 | 199414
12 | 44:18.65 | 6:04.42 | 199415 | 226756


Характеристики диапазона извлечения и сообщения об ошибках

Выбранный диапазон

Имя файла C:\Documents and Settings\Administrator\Desktop\uploads\Gwendal\1995 - Gwendal (Pan ha Diskan)\Gwendal - Pan ha Diskan.wav

Пиковый уровень 100.0 %
Качество диапазона 99.9 %
CRC копии F3AEE8F4
Копирование… OK

Ошибок не произошло


AccurateRip: сводка

Трек 1 нет в базе данных
Трек 2 нет в базе данных
Трек 3 нет в базе данных
Трек 4 нет в базе данных
Трек 5 нет в базе данных
Трек 6 нет в базе данных
Трек 7 нет в базе данных
Трек 8 нет в базе данных
Трек 9 нет в базе данных
Трек 10 нет в базе данных
Трек 11 нет в базе данных
Трек 12 нет в базе данных

Ни одного трека нет в базе AccurateRip

Конец отчёта
[CUETools log; Date: 17.12.2020 18:33:57; Version: 2.1.4]
Pregap length 00:00:32.
[CTDB TOCID: KGf7WDzX5eZGQExnAeTkDCIGeGg-] found.
Track | CTDB Status
1 | (17/17) Accurately ripped
2 | (17/17) Accurately ripped
3 | (17/17) Accurately ripped
4 | (17/17) Accurately ripped
5 | (17/17) Accurately ripped
6 | (17/17) Accurately ripped
7 | (17/17) Accurately ripped
8 | (17/17) Accurately ripped
9 | (17/17) Accurately ripped
10 | (17/17) Accurately ripped
11 | (17/17) Accurately ripped
12 | (17/17) Accurately ripped
[AccurateRip ID: 0016673b-00cea312-920bcf0c] found.
Track [ CRC | V2 ] Status
01 [4477db19|116f0bef] (03+02/09) Accurately ripped
02 [d32bb8fd|ac81f1a7] (03+02/10) Accurately ripped
03 [d2fdc221|be6b0872] (03+02/10) Accurately ripped
04 [078e1714|ab8aa646] (03+02/10) Accurately ripped
05 [4568c0bb|2ae689d6] (03+02/10) Accurately ripped
06 [fb851ebe|0283d39e] (03+02/10) Accurately ripped
07 [73d5d298|8e510a24] (03+02/10) Accurately ripped
08 [6913472a|ba7c7efb] (03+02/10) Accurately ripped
09 [fe05cc22|73d6865b] (03+02/10) Accurately ripped
10 [0f6729c8|81495139] (03+02/10) Accurately ripped
11 [e7411e86|1fccdce2] (03+02/10) Accurately ripped
12 [05572aff|de8f8ad9] (03+02/10) Accurately ripped
Offsetted by -654:
01 [fa11fa71] (00/09) No match (V2 was not tested)
02 [3c004b63] (00/10) No match (V2 was not tested)
03 [3108b21d] (00/10) No match (V2 was not tested)
04 [a359216c] (00/10) No match (V2 was not tested)
05 [2ecff070] (00/10) No match (V2 was not tested)
06 [691aefc0] (00/10) No match (V2 was not tested)
07 [d53911cd] (00/10) No match (V2 was not tested)
08 [d9ff9782] (00/10) No match (V2 was not tested)
09 [d65130d9] (00/10) No match (V2 was not tested)
10 [16bacc80] (00/10) No match (V2 was not tested)
11 [9bfda881] (00/10) No match (V2 was not tested)
12 [58690c1d] (00/10) No match (V2 was not tested)
Offsetted by 2446:
01 [a7580343] (00/09) No match (V2 was not tested)
02 [61925f1e] (00/10) No match (V2 was not tested)
03 [a7624603] (00/10) No match (V2 was not tested)
04 [26d6f2f4] (00/10) No match (V2 was not tested)
05 [edb1caad] (00/10) No match (V2 was not tested)
06 [20c7ee1a] (00/10) No match (V2 was not tested)
07 [84304dd7] (00/10) No match (V2 was not tested)
08 [3e2e2d09] (00/10) No match (V2 was not tested)
09 [2a5d3ba3] (00/10) No match (V2 was not tested)
10 [68b5cbea] (00/10) No match (V2 was not tested)
11 [ee52761e] (00/10) No match (V2 was not tested)
12 [81dd1c7b] (00/10) No match (V2 was not tested)

Track Peak [ CRC32 ] [W/O NULL] [ LOG ]
– 100,0 [F3AEE8F4] [053E29E7] CRC32
01 100,0 [531F10E1] [EE783B91]
02 100,0 [A1766C04] [2BF8916A]
03 99,4 [650B0B30] [F119FF3A]
04 65,8 [9619F498] [D101B8FA]
05 99,4 [0E86BACA] [90905385]
06 72,3 [DFDE09ED] [CB296BCA]
07 99,5 [C5FDFE2C] [96F0868C]
08 99,4 [49406CB5] [8006B9B7]
09 96,3 [F98E68DA] [F59F5201]
10 99,5 [8E44B46B] [F699DDF1]
11 99,5 [A32EE053] [34DE8A1F]
12 99,5 [622FFCCD] [BA4922F8]
Thanks to
Yojikk