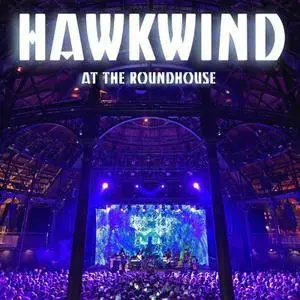 Hawkwind - Hawkwind Live at the Roundhouse (2017)
Progressive Rock, Psychedelic Rock | MP3 CBR 320 kbps | 02:03:28 | 283 MB
Label: Cherry Red Records
On Friday 26 May this year, Hawkwind returned to London's legendary Roundhouse venue in Chalk Farm for the first time in 40 years. Six months on, this amazing, historic show is captured for posterity within a deluxe, celebratory box set, which boasts audio and audio-visual versions of the entire performance. The set-list blends highlights from Hawkwind's last two acclaimed, Top 40 albums The Machine Stops and Into The Woods with classics from the band's past.
TRACKLIST
01. Ascent (Live at the Roundhouse, London, 26.05.2017)
02. We Took the Wrong Step (Live at the Roundhouse, London, 26.05.2017)
03. The Watcher (Live at the Roundhouse, London, 26.05.2017)
04. Born to Go (Live at the Roundhouse, London, 26.05.2017)
05. First Landing (Live at the Roundhouse, London, 26.05.2017)
06. You Better Believe It (Live at the Roundhouse, London, 26.05.2017)
07. Earthbound (Live at the Roundhouse, London, 26.05.2017)
08. Have You Seen Them (Live at the Roundhouse, London, 26.05.2017)
09. Vegan Lunch (Live at the Roundhouse, London, 26.05.2017)
10. Steppenwolf (Live at the Roundhouse, London, 26.05.2017)
11. Darklands (Live at the Roundhouse, London, 26.05.2017)
12. Magnu (Live at the Roundhouse, London, 26.05.2017)
13. Golden Void (Live at the Roundhouse, London, 26.05.2017)
14. Synchronized Blue (Live at the Roundhouse, London, 26.05.2017)
15. Deep Cavern (Live at the Roundhouse, London, 26.05.2017)
16. Into the Woods (Live at the Roundhouse, London, 26.05.2017)
17. The Machine (Live at the Roundhouse, London, 26.05.2017)
18. Welcome (Live at the Roundhouse, London, 26.05.2017)
19. Brainbox Pollution (Live at the Roundhouse, London, 26.05.2017)
20. Silver Machine (Live at the Roundhouse, London, 26.05.2017)