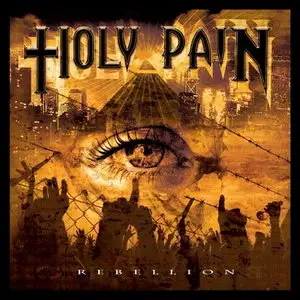 Holy Pain - Rebellion (2010)
Mp3 | 320 Kbps | 107 MB | France
Power Metal
"Rebellion" is the third album of the group Holy Pain. The first to say is that the songs are less melodic than on the last opus and more aggressive. The vocals are much aggressive (scream), (thrash/death) but the singer also sings sometimes in clean vocals and it seems that it is the thrash side which has become more important to the detriment of the heavy side. The songs are energetic and heavy tempos and succeeding to fast ones or on the contrary slower ones. The rhythmic section is heavy and powerful. You'll fine one beautiful song which ends this album "Until You", a superb ballad.
Track List:
1. Exodus
2. Seven Sins
3. Room 13
4. To Do
5. S4
6. Illuminati
7. Jacks War Letter
8. Family Secret
9. Rebellion
10. Until You
Total playing time 47:46