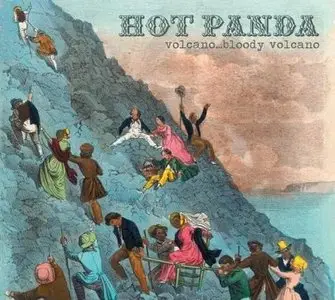 Hot Panda - Volcano Bloody Volcano (2009)
Alternative | MP3 | 256Kbps | 90MB
The 2009 debut full-length release from Hot Panda.
"It's amazing how the band can produce so much energy, but not rely on it. Usually bands need time together to find the right recipe and more importantly, time on the road to make sure the recipe is right for them. Hot Panda has already been coast to coast, watching the odometer turn and if Volcano… Bloody Volcano is any indication of what's in store, I don't see any signs of them becoming dormant."
Tracklist:
Cold Hands/Chapped Lips
It's Worth Eight Dollars
Whale Headed Girl
I Tried Very Hard
Afraid Of The Weather
Sweet Sweet Sweet
Holes
Gold Star Swimmer
O, Minoa!
Chinatown Bun
Bullhorn Romance
Sexual Frustration