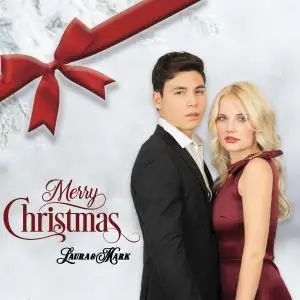 Laura Van Den Elzen - Merry Christmas (2019)
WEB FLAC (tracks) - 174 MB | Tracks: 9 | 28:12 min
Style: Pop, Soul, Country, Christmas | Label: Elpema
Finally…the winter season is coming and so does Christmas! Did we miss it? Yes…A warm chocolate milk in the hands, sitting on a coach with a cuddly blanket while listening to Christmas music. So to give you this very feeling, this year Laura van den Elzen & Mark Hoffmann made an exclusive Christmas Album with 9 beautiful Christmas songs including one of the most popular songs and bonus tracks with "Shallow" which they sang this year in the TV Show "All Together Now" and "Wie schön" which is an single which will be released in the very future. The Songs are a mix of Country Music, Pop, Soul and German Music.
Tracklist:
01. Happy Xmas (War Is Over)
02. White Christmas
03. Stille Nacht
04. Last Christmas
05. Have Yourself a Merry Little Christmas
06. Hallelujah
07. Shallow
08. Wie Schön
09. How Could I


FILE: 01. Musicalische Seelenlust, Pt. 1_ No. 10, Herr, erzeige uns deine Gnade.flac
Size: 27397692 Hash: B1E9DB9085B42EEB926CBE0884379A5C Accuracy: -m0
Conclusion: CDDA 100%
Signature: 881FF064BAF048E27918881DCBA10CD17FD2561B
FILE: 02. Musicalische Seelenlust, Pt. 1_ No. 20, Höre mein Gebet.flac
Size: 17513861 Hash: CE06A4059EB5F1C01744CA378ECC2A36 Accuracy: -m0
Conclusion: CDDA 100%
Signature: 6F942360FF702EE1FA756AA63CB4B566596D1CFD
FILE: 03. Musicalische Seelenlust, Pt. 1_ No. 24, Gott ist unser Zuversicht.flac
Size: 25386193 Hash: 5AE52B82F77154B63A794D85AABC693D Accuracy: -m0
Conclusion: CDDA 100%
Signature: 27254943AAB3506F9B2FB4CEBB2F46CEE7760971
FILE: 04. Musicalische Seelenlust, Pt. 1_ No. 21, Ich sprach, Nun muß ich zur Hellenpforte.flac
Size: 14873046 Hash: 28C37E4E71CBEBF2562B4A7D3FE8CD00 Accuracy: -m0
Conclusion: CDDA 100%
Signature: BAAA779576DFC5CFE7572B9D09420FCF19A7AB76
FILE: 05. Musicalische Seelenlust, Pt. 1_ No. 4, Ach, wie elend ist unser Zeit.flac
Size: 17100836 Hash: C916B6B825E3F42C4BB8AB8FD90DF364 Accuracy: -m0
Conclusion: CDDA 100%
Signature: 7844F50C3CDBE2D9EBC38FECD27DC087892B103B
FILE: 06. Musicalische Seelenlust, Pt. 1_ No. 28, Siehe, wie fein und lieblich ist.flac
Size: 23574128 Hash: 110BF558CCCA48AD123409FBEA31C522 Accuracy: -m0
Conclusion: CDDA 100%
Signature: D91EFE8C449D9E1BB4FEA4E6157FE24C019535D0
FILE: 07. Musicalische Seelenlust, Pt. 1_ No. 23, Meine Schafe hören meine Stimme.flac
Size: 15080964 Hash: C6BDD8E082FDFD4E4DFBC1B7020C29C5 Accuracy: -m0
Conclusion: CDDA 100%
Signature: 9A418390AFF03C0685E6AF47EBC72D7D37BD0DC9
FILE: 08. Musicalische Seelenlust, Pt. 2_ No. 1, Gott, wer ist Dir gleich_.flac
Size: 15455536 Hash: 3DD358CD6FF24D46318747B7D065137A Accuracy: -m0
Conclusion: CDDA 100%
Signature: 5B3C147EEEF86D1F7E63218345AB29F3002DA636
FILE: 09. Musicalische Seelenlust, Pt. 1_ No. 13, Ich liege und schlafe.flac
Size: 11568013 Hash: EF463E15CABEA379C4816755AA44D39D Accuracy: -m0
Conclusion: CDDA 100%
Signature: 2A14A8C33EEFC44BC53A47AA3C919C821CB01AF5
FILE: 10. Musicalische Seelenlust, Pt. 1_ No. 3, Siehe, der Gerechte kömmt um.flac
Size: 20704617 Hash: 8D70E12C244C94F0B2488A7AF5B90FFE Accuracy: -m0
Conclusion: CDDA 100%
Signature: A9811DA07DD7F1EF18EB8D35CF279394994D0982
FILE: 11. Musicalische Seelenlust, Pt. 1_ No. 11, Israel hat dennoch Gott zum Trost - Aber du setztest sie aufs Schlüpfrige.flac
Size: 33673729 Hash: B2C20EC1F62546E02A76E65074F3D5DA Accuracy: -m0
Conclusion: CDDA 100%
Signature: 92688F50DABD2E53AA827749E151825D6E46E8F2
FILE: 12. Musicalische Seelenlust, Pt. 1_ No. 7, Kommt, wir wollen wieder zum Herren.flac
Size: 13375682 Hash: E2BDEE9A7736EDF52BEF100A8AEDAD8E Accuracy: -m0
Conclusion: CDDA 100%
Signature: 8EA6F485060A8AA6387755B57B68F0497584E137
FILE: 13. Musicalische Seelenlust, Pt. 1_ No. 25, Gehe hin, mein Volk.flac
Size: 11832118 Hash: A1241198E36A9C3979193C9C60A5178D Accuracy: -m0
Conclusion: CDDA 100%
Signature: 0EC1D0E037410686DDE26DBDE3C00EF04495A73B
FILE: 14. Musicalische Seelenlust, Pt. 1_ No. 29, Gott, es setzen sich die Stolzen.flac
Size: 13436274 Hash: 477819411C95CD6518F58323E2D6BEC2 Accuracy: -m0
Conclusion: CDDA 100%
Signature: A28F3E13D4C1F0BACBB1A6BA616D81E45FD6B269
FILE: 15. Musicalische Seelenlust, Pt. 1_ No. 15, Unser Trübsal, die zeitlich und leichte ist.flac
Size: 13865122 Hash: 63AC4A23EB7C52A31E497D78768F19C7 Accuracy: -m0
Conclusion: CDDA 100%
Signature: A10FBCFC52844D8A3008D87B26806CFE0BC56C27
FILE: 16. Musicalische Seelenlust, Pt. 1_ No. 8, Die Erlöseten des Herren.flac
Size: 14785982 Hash: AC81AD11D53FC913EB48D5482099F54B Accuracy: -m0
Conclusion: CDDA 100%
Signature: F4CBFED4AA45F132AD25EF41611B9A6487FCBB18
FILE: 17. Musicalische Seelenlust, Pt. 1_ No. 27, Der Herr behüte dich.flac
Size: 16051126 Hash: 0CEB186E554FB9F25401F754D4B97C4D Accuracy: -m0
Conclusion: CDDA 100%
Signature: 3ED0E64F069BA830B0D6AB44766F2E1BDF7CBAC3